Plumpton College leads the class at world sparkling wine championships
15 September 2017 12:23 - 12:23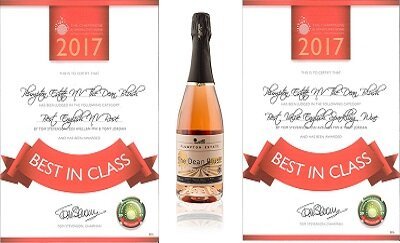 Plumpton College had a very successful evening at last night's Champagne and Sparkling Wine World Championships awards, with the Dean Blush not only receiving a gold medal, but going on to claim Best in Class English Rosé NV and best value English Sparkling wine.
The Dean Blush is a traditional-method sparkling wines made by College students from Pinot Noir, Chardonnay and Pinot Meunier grapes grown entirely at Plumpton College in East Sussex. The international competition in which they did so well pitted them against not only the very best of the UK wine producers (such as Ridgeview, Camel Valley and Hattingley Valley), but also the best Champagnes, Franciacortas and Cavas. In fact, a wine made by Plumpton graduate Emma Rice at Hattingley Valley won the prize for the best Blanc de Blancs sparkling wine in the world.
The College vineyards are located near Haywards Heath in the heart of Sussex, and, thanks to their exceptional site and the loving care that they receive, produce outstanding wines. According to Chris Foss, who heads the Plumpton College Wine Division,
The key difference with our wines, is that the vinegrowing and winemaking is carried out almost entirely by our undergraduate students. You can almost taste their enthusiasm for tending the vines, managing the fermentations and agreeing the blends!
Principal at Plumpton College, Jeremy Kerswell, added
This is an outstanding achievement for Plumpton College. The staff and student winemakers are tremendously proud of their products and the awards they have achieved, which encourage them to go on to make great wines, not just in England, but all over the world.
All the wines submitted for the Champagne and Sparkling Wine World Championship (CSWWC) are judged exclusively by three internationally renowned fizz experts, Tom Stevenson, Essi Avellan MW and Dr Tony Jordan. With producers hailing from 29 countries, the CSWWC is the largest and most relevant sparkling wine competition in the world. 2017 was a ground-breaking year for the Champagne & Sparkling Wine World Championships, with entries from more countries than ever before. A total of 17 trophies were awarded from 82 Best in Class winners, including 10 National Champions, 4 World Champions by Style and the Chairman's Trophy, presented this year to AR Lenoble 2008 Grand Cru Chouilly (Magnum).
According to Tom Stevenson, Founder and Championship Chair,
Whilst other wine schools around the globe make and sell their own wines as part of the hands-on teaching process, few manage to win gold medals with their efforts, let alone 'Best in Class'. English sparkling wines are world class, and Plumpton is one of the best producers. It makes me proud to be British, proud of English wine and very proud of Plumpton.
Learn more about our history
Since the original 400-acre College farm was bought back in 1919, Plumpton College has certainly seen a lot of changes.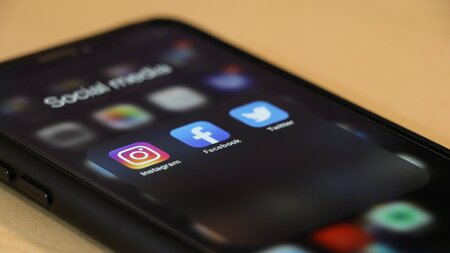 Stay connected
Keep up to date with us online. Give us a like and follow us on: