Plumpton College launches football Academy with Lewes FC.
6 February 2019 15:37 - 15:37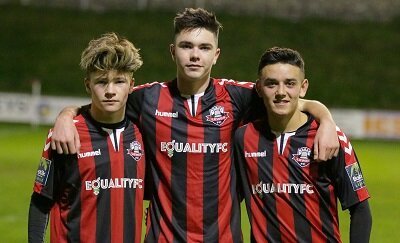 Plumpton College has teamed up with Lewes Football Club to launch what is believed to be the UK's first joint girls & boys football Academy. The students will be trained in two groups since girls and boys require specific approaches, but lessons will be held jointly. The Academy fuses together academic excellence and a bespoke coaching programme to develop talented young women and men who will study A-Level or BTEC courses at Plumpton College and train at one of the most progressive football clubs in the country. The Academy will also enable students from anywhere across the UK to live at the College during term times.

The Academy is a collaborative men's and women's football curriculum to meet the needs of aspiring professional players, offering two distinct pathways as destinations; in to the FA Women's Championship and in to the men's game via the Isthmian Premier League.
The collaboration embodies 'Equality FC', Lewes FC's campaign for women and male footballers to receive equal pay, and Plumpton College's values to offer equal opportunities to all young people to achieve their ambitions in a progressive and supportive environment. Lewes FC are the only football club in the world where women and men footballers have equal facilities, equal playing budgets and play at the same stadium.
Lewes FC Director Charlie Dobres shares:
I am delighted to partner with Plumpton College to expand our Girls' Academy and to re-open our Boys' Academy, planned for September 2020. Working with Plumpton College opens up a new and complementary choice of subjects for students to study alongside their football coaching. We will now have a larger talent pool that we can develop and that is vital now that our women's team are in the FA Championship. It's also great to be able to once again offer a Boys' Academy too.
The Lewes FC training grounds, featuring one of the highest specification 3G facilities in the UK, are located just 10 minutes away from the Plumpton College campus, enabling players to develop their footballing ability under UEFA A licenced coaches, including 3 specialist training sessions per week. Competitive fixtures will be played each week, either for the college academy team or the elite Lewes FC academy team. Plumpton College students will be trained by recently appointed Women's Team Manager Fran Alonso and his team of highly-qualified coaches. Fran joined the club with an enviable CV; over 15 years of experience including time in the (men's) Premier League as assistant to Ronald Koeman, as well as on the staff of Mauricio Pochettino and Sam Allardyce.
Alongside training, players will study BTEC Sport in the heart of the South Downs near Lewes. The curriculum programme is available at Level 2 and 3 to suit students' academic ability with a timetable that fits perfectly around coaching and playing time.
Residential scholarships will be available providing free accommodation and board at the college's outstanding residential facility to attract top players to the region.
Principal, Jeremy Kerswell comments:
Plumpton has offered an extremely successful Adventure Education programme for the past 11 years, where students excel in their studies boasting a 100% employment rate through our fantastic network of businesses.

With the introduction of a Sport BTEC to complement our expertise in Sport Education, the College launched the football academy last year. Having Lewes FC as a partner celebrates equal opportunities for young people to improve their skills at a high performing club, whilst gaining qualifications taught by an outstanding teaching team at our 800 hectare campus. Students will also have the option to gain additional qualifications including football coaching and professional development to guide them into a career pathway.
Lewes FC Women Midfielder and Sport Programme Manager at Plumpton Shannon Moloney adds:
For me, it's exciting to be part of a club and college who are enabling aspiring young players to succeed. When I was younger there were no girls teams, so I often played in boys teams until age 11 when I joined Arsenal Centre of Excellence. Working at Plumpton allows me to share my passion with the next generation and develop young people's skills both on and off the pitch. Both Lewes FC and Plumpton are paving the way for future clubs and colleges to offer programmes where girls and boys train and study together, learn from and encourage each other to be the best players and ambassadors of sport they can be.
The academy is recruiting female players with outstanding ability now to begin study and training with the option of living on site at Plumpton in September 2019. We are also recruiting male players now to join us from September 2020. Our first trial date is on Saturday 23rd February and you can find out details about further trial dates at https://www.plumpton.ac.uk/courses/adventure-education-sport/football-academy-academy-398/ or join us at our Open Day to meet the team, Saturday 11th May.
Learn more about our history
Since the original 400-acre College farm was bought back in 1919, Plumpton College has certainly seen a lot of changes.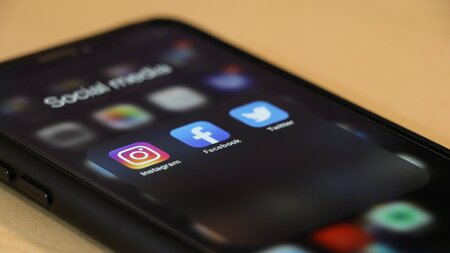 Stay connected
Keep up to date with us online. Give us a like and follow us on: