Plumpton apprentices win national awards
28 February 2017 16:49 - 16:49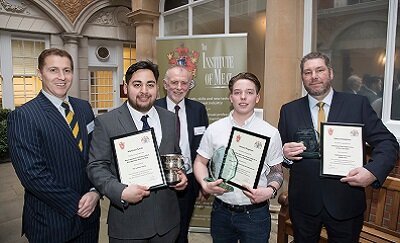 It was a successful night for the Plumpton College Butchery School at the Institute of Meat (IoM) and Worshipful Company of Butchers Annual Prize-Giving, held at Tallow Chandlers Hall in London, on 21st February.
Matt Smith and Sam Deighton, butchery apprentices at Plumpton College Butchery School both claimed top prizes.
Matt Smith, of Garlic Wood Farm Shop, Steyning was named Apprentice Showing Management Potential and has been working with assessor Tony Meredith for a year. Tony Meredith, from Plumpton College, who trained Matt, said
Matt is exceptional not only in management ability but in his determination to succeed as a manager. He has worked incredibly hard and I am delighted to see his efforts being rewarded at such a prestigious event.
Sam Deighton, an apprentice of Barfields Butchers, Brighton was named Champion Meat Apprentice of the Year and has been working with assessor Nick Dean for 9 months. Nick Dean, from Plumpton College, who trained Sam Deighton, said,
Sam has worked incredibly hard and I am delighted that this has been recognised by his peers and industry. Sam has excellent skills and is determined to continue developing these and progress as a butcher.
They competed against students and apprentices from around the country and were presented with their trophies and certificates of achievement by the Master of The Worshipful Company of Butchers, Stuart Thompson. They were also awarded a cheque each to the value of £250 and a years' honorary membership of The Institute of Meat.
The IoM Annual Prize-Giving has been running for over 25 years and seeks to recognise and celebrate individual achievement in the meat industry. Commenting on the awards, Keith Fisher (MB.Inst.M), Chief Executive of the IoM and himself a third generation Master Butcher, said,
Butchery is a centuries old craft and the Prize-Giving is one way that we encourage young people to get involved and keep it thriving for generations to come.
For more information about the Prize-Giving, or how to nominate a student or employee, please contact Keith Fisher at the Institute of Meat.
Learn more about our history
Since the original 400-acre College farm was bought back in 1919, Plumpton College has certainly seen a lot of changes.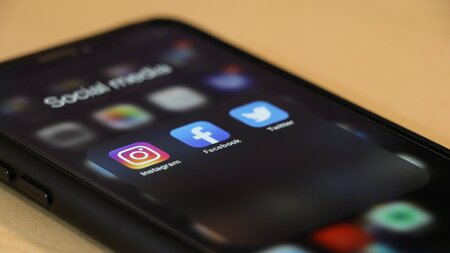 Stay connected
Keep up to date with us online. Give us a like and follow us on: