Plumpton Agric student continues to be successful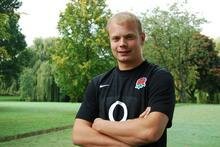 Former Plumpton student - Alex Aston - named Harper Adams University College student of the month
A monthly special featuring a current student from Harper Adams.
First year agriculture student Alex Aston's passion for rugby has gained him a place on a coveted sports team at Harper Adams University College.
21-year-old Alex attended trials at the beginning of term and was one of only two freshers to be accepted onto the Mens Rugby 1sts team.
Alex, from Horsham, Sussex, has been playing rugby since he was seven and still joins his home team, Plumpton RFC, at league games when he can.
He said: "I'm amazed that I was short-listed from 90 freshers who registered, and we all had to prove our worth under the scrutiny of the rugby management and the current first team.
"Coaches were giving us drills to do and were watching with intent, so the pressure to perform on the night was overwhelming. Current team members and captains where also providing feedback on our performance.
"We train for two hours on Monday and Tuesday evenings and play games on Wednesday afternoons so it's a big commitment, although studying will always come first.
"I'm really pleased that Harper Adams has given me the opportunity to pursue my hobby whilst at university."
Alex, who is studying BSc (Hons) Agriculture with Farm Business Management, plays second row, which is notorious for being one of the most demanding positions on the pitch.
He said: "Being a rugby lad at Harper Adams is a great way to make potential lifelong friends and to meet people with similar interests.
"Combining sport and assignments will be hard, but any free time outside of my studying will be devoted to playing the sport."
Prior to Harper Adams, Alex spent three years at Plumpton College where he was awarded 'top dairy student' and 'top overall student at distinction level'. Although not from a family farm, he gained agricultural experience by working on a friend's farm and worked as a herdsman for 15 months on a progressive dairy unit. His summer was spent doing harvest in Hertfordshire and Essex.
He added: "I was recommended Harper Adams by several people including head of agriculture at Plumpton College. Also when I attended open days other universities just didn't feel the same."
"There's a great work-social balance here and you get out what you put in. Plus Harper has a great reputation for rugby, so I knew it was the place for me!"
Learn more about our history
Since the original 400-acre College farm was bought back in 1919, Plumpton College has certainly seen a lot of changes.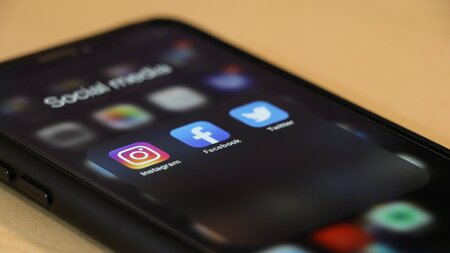 Stay connected
Keep up to date with us online. Give us a like and follow us on: