Paris report, 25/02/13 - 28/02/13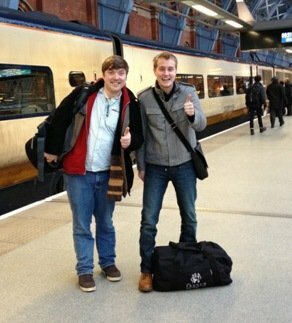 This year for the first time, Plumpton College was invited to send two wine students to the annual Salon International de l'Agriculture, France's premier agricultural show. Students Lewis Piper and Sean Tennyson participated in the "Concours des Jeunes Professionels du Vin" (CJPV). 25 wine students aged 18-25 from colleges across Europe attended this event, whilst another 50 French wine students competed with each other in a parallel competition.
Lewis Piper and Sean Tennyson arrived in Paris on the Monday evening to be registered by the competition organisers with the other non-French competitors. The next morning competitors were free to visit the agriculture show, prior to training in the afternoon. Now in its 50th year, the show is one of the largest of its kind in the world. Spread over several Pavillons, more than 22 acres of floor spaces were devoted to farmyard animals and their products, domestic and show animals, plants, crops and agricultural services. On top of that, hundreds of vendors of food and drink representing every region of France as well as overseas départements and neighbouring European countries, set up stands at the Show.
Unfortunately, some wine had to be judged too, so on Monday afternoon the pair joined their competitors in a training session. After a quick re-fresher on French appellations, they were instructed on the OIV (Organisation International de la Vigne et du Vin) standard tasting method, in which organoleptic properties of wines are broken down in categories against which marks from 1 (insufficient) to 5 (excellent) are awarded.
On Tuesday evening, the students were brought together for an international buffet hosted at the Ministry of Agriculture stand. Each participating country's delegates brought food and drink representing their countries cuisine. The Plumpton students proudly brought along their prize-winning The Dean Brut NV, Cornish cheddar, Melton Mowbray pork pies, Piccalilli and of course, Twiglets! Lewis Piper joined other delegates on stage to present their produce to Stéphane Le Foll, the French Minister of Agriculture.
The competition itself was held on Wednesday and divided into two. At first, 5 French wines were tasted blind, and candidates attempted to identify grape variety, price, climate, and appellation. After the first tasting, 4 further wines were judged, using the OIV method. The results of the competition were announced at lunch; two Croatian students and one Romanian student had scored the highest marks and were through to the final round in afternoon. They were to taste a single wine (a commercial rosé) and in turn present their critical evaluation of it to a panel of wine industry experts.
After the deliberations, a presentation ceremony was held and Ana Hranilović of Croatia took first prize, winning the CJPV trophy and €300. Ana is a final year Master's degree student studying Viticulture & Oenology at Zagreb University. Second prize was awarded to Daniela-Larisa Zaharia from Romania and Luka Radicek, another Croatian, took third prize.
Sean Tennyson, FdA Wine Business student, year 2
Lewis Piper, BA (Hons) Wine Business student, year 3
Learn more about our history
Since the original 400-acre College farm was bought back in 1919, Plumpton College has certainly seen a lot of changes.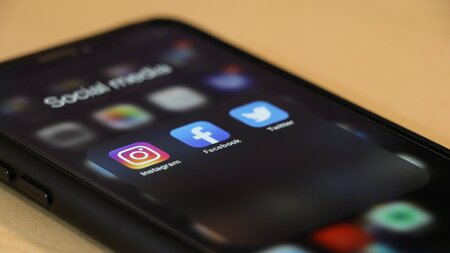 Stay connected
Keep up to date with us online. Give us a like and follow us on: