PARALYMPIAN AND TV PRESENTER INSPIRES STUDENTS AT AWARDS
20 March 2018 17:16 - 17:16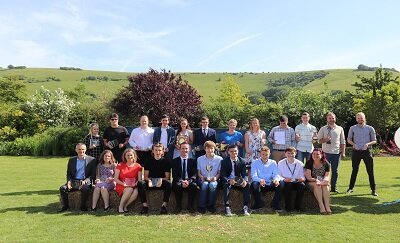 Plumpton College held its annual awards day on Friday 15th June, with TV presenter and former captain of the Wheelchair Rugby Team for Great Britain Steve Brown inspiring leaving students to follow their career dreams.
Staff, parents and students gathered on the principal's lawn, which has been recently redesigned and landscaped, to celebrate the successes of students completing their studies at Plumpton in 2018.
The ceremonies, broken into a morning and an afternoon just highlights the vast number of students graduating from Plumpton, from a wide range of disciplines from Animal Management to Agricultural Mechanisation, from foundation level to degree level courses.
Dr Stan Stanier, Chair of College Governors welcomed guests to the college and congratulated all present on a momentous year in which the college had received its 'Good' rating from Ofsted in February.
Cross college successes were also celebrated such as the Agriculture students who have showed cattle at agricultural shows on behalf of the college, and the Game Management students who have won multiple clay shoot competitions including the BASC Gamekeeping College Clay Shoot.
TV presenter and Wheelchair rugby coach and player Steve Brown then shared his story with students. Steve broke his spine in June 2005. After lifesaving surgery and months in hospital he was introduced to wheelchair rugby and in 2012 captained Great Britain at the Paralympics. Steve shared that alongside sport, his other love is exploring the countryside around his home and when he was at school he wanted to be a wildlife presenter. His careers advisor at the time told him to forget this as he would never be a presenter in his career. Steve now presents on BBC's Countryfile and has presented on a number of other channels in a variety of roles and shared with students his career journey and successes.
Students were each called onto stage to meet Steve and receive their college certificate of completion. A number of cross-college awards were presented including Top Further Education and Top Higher Education student. Top FE student went to Katie Fletcher who has completed an Extended Diploma in Horse Management. Katie has shown incredible commitment and dedication to her studies with an average attendance of 97% across all three years and stayed focused to reach her achieved target grade of triple distinction, the highest award on the course. Top HE student was awarded to Daria Ershova, who has completed a BA (Hons) in Wine Business. Daria, from Russia has totally self-financed the course overcoming many barriers to her studies to achieve a 1st class honours degree in her second language. Daria as shown dedication to her course and Plumpton as a course representative in both year 2 and 3 of her studies and recently represented Plumpton at the annual Europa wine competition as well as other events such as a study tour for students to ProWein in Germany.
The ceremonies were closed by Students Union president Louie Benn and FE Officer Piper Rose who reflected on the wide range of activities and events hosted by the Union that year including the first Raising and Giving Day at Plumpton College, raising over £6,000 for Chestnut Tree House.
Plumpton College wish the best of luck to all graduating students and look forward to welcoming new students this September.
Learn more about our history
Since the original 400-acre College farm was bought back in 1919, Plumpton College has certainly seen a lot of changes.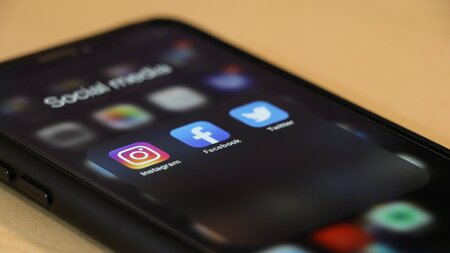 Stay connected
Keep up to date with us online. Give us a like and follow us on: