Outreach Programme Launched at Plumpton College
Coming back into education or employment should be exciting and inspiring; instead it is often daunting and overwhelming.
The new outreach programme at Plumpton College has been created with this in mind. It offers a flexible and bespoke transition to full-time education for young people with a reduced timetable – either at home (virtual learning) or in college - which is tailored to suit the individual. There will be lots of new activities to try, based on individual interests.
The outreach programme will allow young people to explore different options for study that they may have never experienced at school and this will help them identify possible courses or careers in the future. It will also give young people an idea of what studying at Plumpton College might be like. Some of the following activities will be available for study, and these could lead to a WJEC Entry Pathways qualification. For example:
Economics of Driving - to learn about the running costs incurred when owning a modern vehicle. Learners to become safe and competent road users in the 21st century using the Highway Code;
Introduction to Plant Care- to enable learners to gain basic skills and understanding in the care of plants;
Introduction to Animal Care-to enable learners to gain skills and understanding of the basic requirements of caring for an animal;
Learning about Work Places- find out about different types of work and workplaces in the land-based sector and beyond.
Motor Vehicle Maintenance - to enable learners to check and maintain a vehicle so that it may be ridden/driven safely.
DT – Health & Safety - to acquire and apply Health and Safety working practices in the context of Design and Technology work.
There are many other units available for study, depending on personal interest.
The outreach programme could start with a home visit from our Outreach Practitioner, where they will talk about the programme and start to get to know the young person. Or it may begin with an optional visit day at our campus. This is an opportunity for a young person who has little prior knowledge of Plumpton College and further education to see for themselves whether it is the right option for them.
The day can be adapted to suit the young person and can include one or more of the following options:
to view the facilities;
to meet some teaching and support staff;
to talk to students about life at Plumpton;
to try a subject taster.
The Plumpton College outreach programme aims to meet the needs of young people who are struggling to find their feet in education. We very much hope that it will have a positive impact on everyone who takes part – on decisions about next steps and potentially on future career choices.
For further information on the outreach programme, please contact Linda MacDonald at: Linda.MacDonald@plumpton.ac.uk
Learn more about our history
Since the original 400-acre College farm was bought back in 1919, Plumpton College has certainly seen a lot of changes.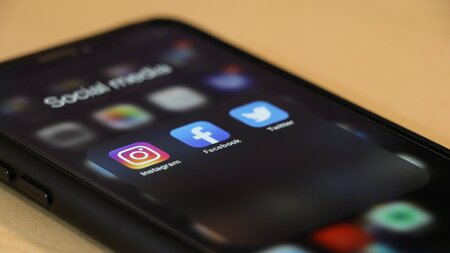 Stay connected
Keep up to date with us online. Give us a like and follow us on: