Outdoor learning puts LOGS pupils at natural advantage
26 May 2017 13:17 - 13:17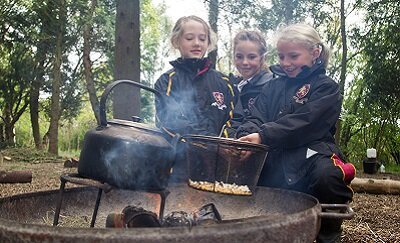 Want to get back into nature? Well, Lewes Old Grammar School's junior pupils have the headteacher's permission to do just that.
LOGS' Morley House students will abandon their desks for one day a week next term to visit an outdoor classroom in our stunning woodlands at Plumpton College. Children from Reception through to Year 6 at Morley House will take part in the outdoor learning programme at Plumpton, making LOGS the first in the area to sign up an entire school.
Run by Forest School – the learning movement that aims to reconnect a whole generation of youngsters with the natural world – pupils will be taught handy survival skills, including how to light a fire with nothing but two sticks. The real education, however, will be going on at a much deeper level, said Forest School Manager Lynn Clark.
A recent study showed children only play outdoors for an average of five hours per week. It's sad how many have never done ordinary outdoor things like jumping in a puddle or blackberry picking. It's having a negative impact on our children's learning and development.

Here we allow them to explore and discover the wonders of Nature. As well as developing their knowledge it boosts their emotional intelligence - their self-confidence, communication skills and even spatial awareness.
Last year, more than 500 pupils from the state and private sectors took part in activities at the site, which includes a unique opportunity to join archaeologists in unearthing a Roman villa.
While all learning is individual and 'child-led', Key Stage science, biology, botany, anatomy, geography, D&T, history, maths, literacy and IT can link to the programme.
Younger children are encouraged to observe, explore and learn about the natural environment and our impact on it, while older years also acquire bushcraft and tool work skills. In doing so, they will learn important lessons in how to evaluate and moderate risk, said Lynn.
LOGS headteacher Robert Blewitt said:
The senior school already has a well-developed programme of activities that take students out of the academic environment and into situations where they have to work as a team, be inquisitive about the world around them and act on their own initiative. We wanted Junior School pupils to also benefit from that kind of learning in a safe environment appropriate for their age. The Forest School is the perfect partnership for that.
Learn more about our history
Since the original 400-acre College farm was bought back in 1919, Plumpton College has certainly seen a lot of changes.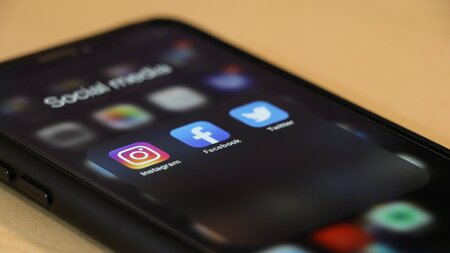 Stay connected
Keep up to date with us online. Give us a like and follow us on: