Our first successful Raising and Giving Day in two years!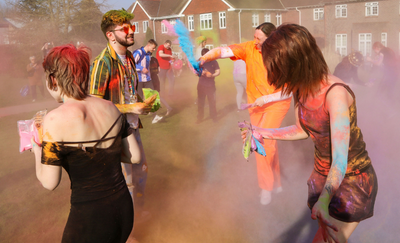 Thursday the 24th of March was no ordinary day at college, it was RAG Day, a buzz from students and staff alike filled the air along with lots of fancy dress costumes! For those who don't know what a RAG Day is, it's a day dedicated to 'raising and giving' for charity. This year we raised an incredible £2,750 for Naning'oi, a girl's school in Kenya and for those affected by the war in Ukraine.
As part of the festivities, teaching was suspended and everyone was encouraged to dress up as something beginning with the letter P, for Plumpton of course! The costumes were fantastic from punk rockers and pirates to penguins and Peaky Blinders. Our senior management team went over and above with their punk outfits, mohawks, dog collars, chains and PVC plastic leather jackets transformed the team making them unrecognizable. It's safe to say everyone looked amazing and it added a layer of excitement to the day.
The event started with everyone gathering on the Principal's Lawn where our principal Jeremy dressed as a punk rocker with dyed blue hair and questionable eyeliner kicked off the day, ably assisted by Owen one of our students, sounding a claxon to kick off the event.
Following that was Plumpton's traditional chalk track race, where eager runners stretched and hyped themselves up for the 1.5-mile race. If running wasn't your thing, then you could gather in the library for Nerf Wars which ran throughout the day. The library was transformed with 'police tape' and safe zones whilst the library staff looked like they had just stepped out of a video game dressed head to toe in army attire with gas masks and face shields.
There was so much to see and get involved in from virtual car racing, which was a big hit, to clay pigeon shooting, throwing sponges at a teacher in the stocks. Our blacksmith students were also selling incredible bespoke garden ornaments made to order on the day, even with students working at full capacity there was still a backlog of orders to be made. On every corner was a cake sale with delicious freshly baked goods like focaccia made by our talented bakery students to scrumptious mini egg brownies. Our students also set up stalls in the common room and our LGBTIA+ stall with pronoun pins was also a huge hit.
To finish off such a special day there was a colour clash paint frenzy on the Principal's Lawn. Everyone who was brave enough to be involved had sachets of dry paints handed out by the student union in an array of different colurs. Once the claxon hailed the start of the paint fight a huge puff of colour took over the field creating a smoky vibrant scene with people running and dodging through giant paint splats. It was the perfect end to a fabulous day.
Kira our Student Equality and Diversity officer had this to say:
'RAG day really sums up Plumpton's spirit for me, everyone came together and made such an amazing day, the staff and students all worked together to create stalls for everyone. It also encouraged those who don't often socialise to socialise. The colour clash at the end just created a perfect end to a perfect day. THANK YOU PLUMPTON!!'
The sense of community and pride to be part of Plumpton College is a fantastic bi-product of the day as well as the incredible amount of money raised, with more still to come in, for these two fantastic causes. A huge congratulations to all students and staff involved in the day.
See our Instagram page for more photos.
Category: College News
Learn more about our history
Since the original 400-acre College farm was bought back in 1919, Plumpton College has certainly seen a lot of changes.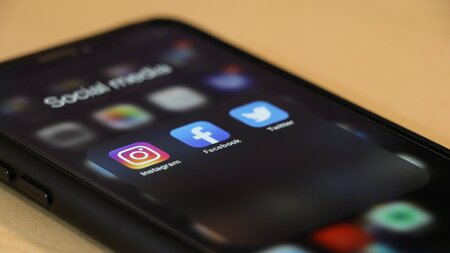 Stay connected
Keep up to date with us online. Give us a like and follow us on: