Open Day attracts thousands of visitors
15 May 2017 20:19 - 20:19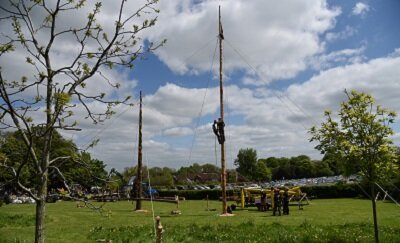 Plumpton College opened its doors to the public for their annual Open Day on Saturday 13th May to prospective students and local families.
Welcoming over 10,000 people on the day, Plumpton College invited visitors to experience exactly what it has to offer. There were demonstrations provided by course lecturers and students to showcase the fantastic range of courses on offer within the land-based sector including milking demonstrations and sheep shearing competitions on the farm, welding demonstrations and jewellery making in the machinery workshop to climbing aerial rescue demonstrations from Forestry & Arboriculture students.
Having an action packed timetable of attractions, visitors enjoyed impressive shows in the main arena throughout the day from falconry displays to duck herding. Ensuing all family members could take part in the action, the Animal Management students conducted tours of the centre as well as hosting a dog show with prizes for a number of categories including 'Handsomest Dog', 'Best Waggy Tail' and 'Dog the judge would most like to take home'.
The Open Day is also a great platform for local producers, caterers and businesses with a range of excellent stalls. Plumpton College students were able to offer their own produce made at the College and its vineyards including Plumpton Estate wines, cheese, sausages and ice-cream.
The Plumpton College Open Day was held at the 800-hectare campus near Lewes. Offering a wide range of courses including apprenticeships, higher education, further education and short courses, the open day is a valuable part of the college's events calendar to showcase what is to offer as a leading provider of land-based learning.
Principal Jeremy Kerswell commented
The Open Day is such a fantastic local day out for the community, and highlights to the public the range of job opportunities within the land-based sector. I am incredibly proud of the work and demonstrations that the students display for the public, representing the high level of technology and innovation that exists within the sector.

Our students continue to be in real demand when they leave college, with over 90% gaining employment, so this event is a great way to raise the profile of Plumpton given the incredibly high numbers of people that are required to enter work in the industry in the next five years.
Learn more about our history
Since the original 400-acre College farm was bought back in 1919, Plumpton College has certainly seen a lot of changes.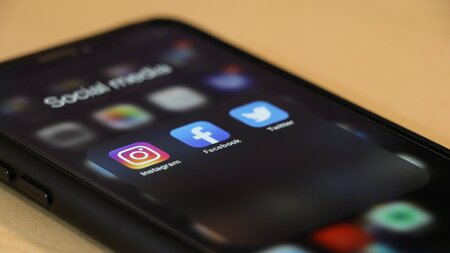 Stay connected
Keep up to date with us online. Give us a like and follow us on: