Open Day at Plumpton College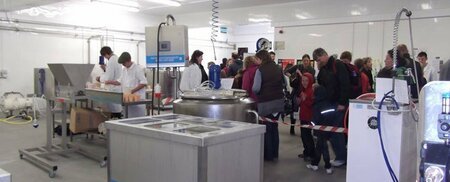 Ten thousand visitors attended the recent Plumpton College open day. This is a working college event, offering an ideal opportunity to meet staff and students and find out more about courses, career opportunities, fees, funding and student accommodation.
Open day is also a great family day out. Popular attractions included horse riding displays, forestry demonstrations, shearing, tours of the extensive estate by tractor/trailer, the large College farm, children's activities, East Sussex Fire and Rescue Services, floristry, forges and engineering facilities, the animal care unit and the fun dog show.
A craft and trade fair featured pottery, ceramics, stained glass, vintage steam model engines, machinery, Sussex trugs, wood skills and floral art. Local foods, bakery and drinks were available.
Visitors to the new College dairy processing unit sampled a variety of home produced cheeses and cold-pressed rapeseed oil. There was much interest in new dairy courses, especially ice-cream, cheese and yoghurt making.
Students in the machinery and engineering workshops demonstrated blacksmithing, with silversmithing, jewellery, metalsmithing and coppersmithing facilities on show. Student designs are regularly entered for The Young Craftsman awards at the South of England show. The Michael Bloomstein award was presented to Aiden Beamish.
Students in the glasshouses and hard landscaping workshop demonstrated brickwork and garden designs. Floristry student designs were created for St Michael's Church within the College estate. Students from the Forestry Department staged various activities including aerial demonstrations, mobile sawmilling, peeler pointing and elevating work platform. Estate produced charcoal was on sale.
The College Open Day is held alongside the Sussex Federation of Young Farmers' clubs annual show and featured many Sussex Young Farmers' events.
The College team of heavy horses staged carriage tours, while equine staff and students presented riding displays, dressage, show jumping and drill demonstrations.
Open day also included demonstrations from students in clay pigeon shooting, fly casting, livestock, a dog scurry, game management, gundogs, falconry, birds of prey and machinery parades. Outdoor adventurous activities displays featured the College out-centre at Snowdonia, a climbing wall, a zip wire, hiking display, kayaks and mountain bikes.
Animal care course students organised a fun dog show and also gave visitors informative displays of the unit's extensive range of small animals.
Visitors received tutored sessions in wine tasting, while sales of Plumpton Estate wines and Alumni wines attracted brisk business. The Wine Department offers unique wine degree courses within Europe, with an on-site winery. It has a well established Wineskills programme offering viticulture training for the UK wine industry.
The College Business Training Department for employers, apprenticeships and bespoke training demonstrated the many agencies links, especially the College's new Rural Development Programme for England (RDPE).
Learn more about our history
Since the original 400-acre College farm was bought back in 1919, Plumpton College has certainly seen a lot of changes.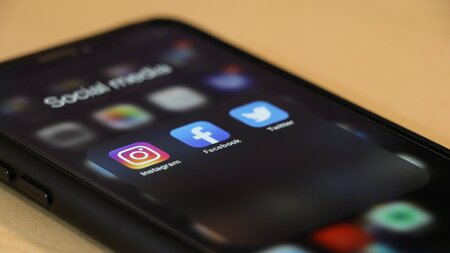 Stay connected
Keep up to date with us online. Give us a like and follow us on: