One Garden Brighton wins Sussex Heritage Trust Awards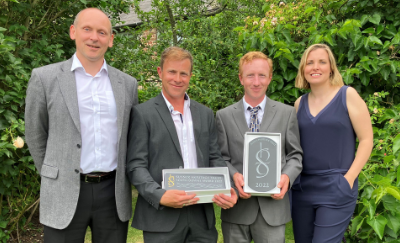 One Garden Brighton, our Centre of Excellence for Horticulture, visitor destination and community space has been named a winner in the Sussex Heritage Trust Awards. The garden, which opened to the public in 2021 following its restoration, won in the Landscape and Gardens category and was also the only winner of the coveted South Downs Award. The awards were presented at a ceremony held in Pangdean Old Barn on Wednesday 6th July.
One Garden Brighton was created through a partnership between Plumpton College and Brighton & Hove City Council, with funds from the National Lottery Heritage Fund for the regeneration of 20 hectares of Stanmer Park. Work began to restore the walled garden in 2019, and it officially opened to the public last year for the first time in its 250-year history. The garden has already become a popular destination - within nine months of opening, it received over 350,000 visitors, far exceeding expectations.
The gardens celebrate both heritage and innovation including productive traditional fruit and vegetable crops as well as 12 contemporary themed gardens designed for typical, often difficult urban conditions and smaller spaces to inspire visitors and generate ideas to take home. As well as gardens, the destination has two outlets. One Market, a retail space for local producers and produce from Plumpton Estate and Kitchen Garden.
Judges of the Sussex Heritage Trust Awards praised the project's sustainability and water management approach. They described it as: "A high quality garden and education facility which has delivered the brief and has created a popular public attraction."
All winners of the main award categories are put forward for the South Downs Award if they are located within the South Downs National Park. This special award recognises outstanding design that demonstrates a positive contribution to the national park, and One Garden Brighton was the only award winner this year.
Judges from the South Downs National Park Authority said of One Garden Brighton: "This is a much needed, accessible space for everyone, which connects the South Downs National Park with Brighton & Hove and scores very highly on meeting National Park purposes."
Receiving the award, Peter Wood, Senior Gardener at One Garden Brighton, commented: "In the process of restoring the historic walled garden at Stanmer Estate, our aim was to create a destination that offers not only horticultural excellence, training and education opportunities, but also a warm welcome to all visitors and somewhere they will enjoy coming back to time and time again. Winning the Sussex Heritage Trust Award recognises how far we have come in such a short time to establish One Garden Brighton and we are particularly thrilled to be the only winner of the South Downs Award, which we hope will help put the garden on the map as a must-visit destination within the South Downs area."
Learn more about our history
Since the original 400-acre College farm was bought back in 1919, Plumpton College has certainly seen a lot of changes.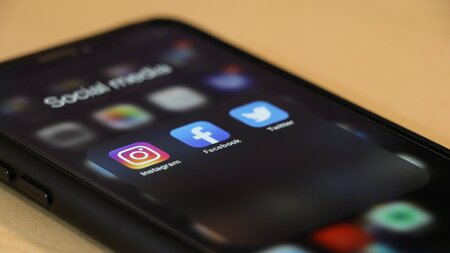 Stay connected
Keep up to date with us online. Give us a like and follow us on: