New partnership for University of Greenwich and Plumpton College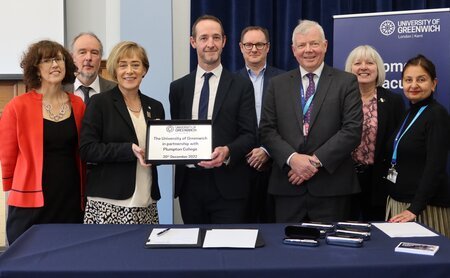 Representatives of the University of Greenwich and Plumpton College sign partnership agreement. The University of Greenwich and Plumpton College are collaborating on a validation partnership. Representatives from both organisations signed the agreement just before Christmas.
The link will help both institutions in several ways:
Validating and recognising the HE courses delivered at Plumpton College
Widening participation
Enhancing of student experience and curricula
Collaborating on research projects
Greenwich Vice-Chancellor Professor Jane Harrington said: "It is great to formally be agreeing our partnership with Plumpton College. We share many values – not least our commitment to Carbon Zero – and everyone at the University of Greenwich is proud to welcome Plumpton as our newest partner college."
Jeremy Kerswell, our Principal said: "We are delighted to be partnering with the University of Greenwich, who have an excellent reputation for student experience and employability which perfectly aligns with our values and aspirations here at Plumpton. They are well resourced, well known and will open doors for us and our graduates to be involved in ground breaking research activity. The partnership between both organisations brings a wealth of expertise across the veterinary, agriculture, environment, food and drink sectors and we are also looking forward to collaborating on new programme development at a time when these sectors need us most."
The Partnership will contribute to a joint strategy to create opportunities to ensure programmes are providing work-ready graduates for tomorrow's industries.
Pictured (left to right): Professor Noel-Ann Bradshaw, Deputy Dean, Faculty of Engineering and Science; Professor Ben Bennett, Natural Resources Institute; Vice Chancellor of the University of Greenwich Jane Harrington; Jeremy Kerswell, Principal of Plumpton College; Professor Peter Griffiths, Pro Vice Chancellor and Executive Dean, Faculty of Engineering and Science; Dr Stuart Ashenden, Faculty Operating Officer, Faculty of Engineering and Science; Professor Linda Brownlow, Head of School of Science; Sharon Juty, Higher Education Pathways Manager
Learn more about our history
Since the original 400-acre College farm was bought back in 1919, Plumpton College has certainly seen a lot of changes.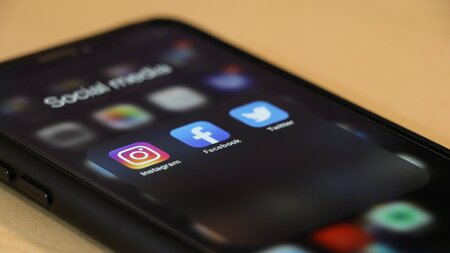 Stay connected
Keep up to date with us online. Give us a like and follow us on: