New Farm Manager joins Lambert Farm, Plumpton College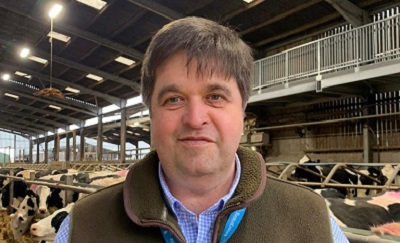 Plumpton College is delighted to welcome Ian Salmon as the new Farm Manager at its award winning Lambert Farm.
Ian joined Plumpton earlier this academic year at the Farm which sits at the heart of the 2500-acre college estate boasting pig, beef, dairy, sheep and arable enterprises.
Ian, a farmer's son from Cheshire, studied Agriculture at Reaseheath College before undertaking a degree at Harper Adams.
Ian has experience of working in both commercial and educational farm management.
I managed a mixed dairy sheep, beef and arable farm in Shropshire before moving to Northumberland where I worked at Newcastle University as Assistant Farm Manager of Nafferton Farm. I then moved to the 500-acre mixed farm for East Durham and Houghall College.
More recently Ian moved on to manage a 2500-acre organic farm before his previous role working for a land agent promoting farm safety along high pressure fuel pipeline routes in an advisory role.
I really enjoyed getting my teeth stuck into something new and enjoyed gaining skills and experience in a different area of farming that I could use going forward.

After some time tenanting my own farm in Herefordshire I wanted to get back into educational farming, where I could be a part of the latest technological and industry developments that we are teaching the next generation. It's exciting to see where the future of farming is heading, and the young people that will be at the forefront of farming.
Plumpton College is embarking on ambitious plans to update and build new facilities dedicated to Agriculture and Sustainable Land Management. The college has developed its bio-security facilities, built a new piggery including dry sow and farrowing house, and developed its food production facilities including a new butchery training facility and development kitchen for bakery and food technology
Lambert Farm has also secured sponsorship from Lely Atlantic for the latest Agri-Tech developments for the dairy industry. Earlier this year a Juno automatic feed pusher and Discovery automatic barn cleaner were both installed. The dairy herd will be split to showcase two different milking systems. A lower output mixed herd that are turned out to grass and milked in the traditional parlour twice a day, and the existing high-yield pedigree Holstein herd will be taught how to milk themselves using the Lely Astronaut automatic milking robots installed in the unit. This ensures the future farming generation is industry leading upon graduation, capable of utilising different systems in the workplace.
It's a pivotal time for the college as they develop their enterprise, and I therefore feel is a great time to lead the farm through this period. For me it's so important to promote the farm as a learning experience for students. Through Lambert Farm and the route to market at One Garden Brighton we can demonstrate the full end-to-end product to students giving them a unique and unrivalled experience.
Categories: College News, Land Management
Learn more about our history
Since the original 400-acre College farm was bought back in 1919, Plumpton College has certainly seen a lot of changes.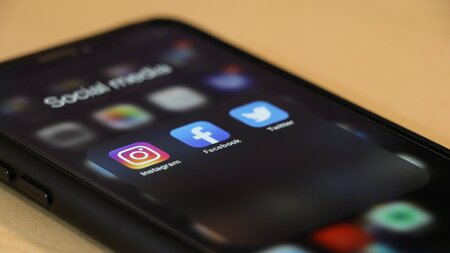 Stay connected
Keep up to date with us online. Give us a like and follow us on: