My English experience at the Plumpton College Wine Research Centre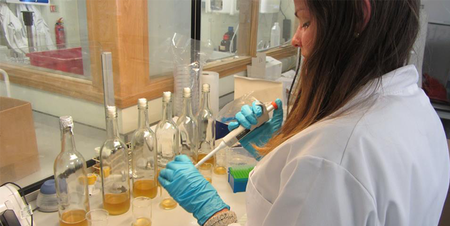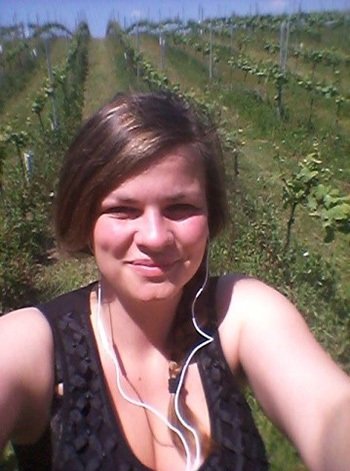 As a student of agronomy at Dijon University (France), I spent five months as an intern at Plumpton Wine Centre. This internship is one of the major aspects of our programme; we are required to go to a foreign country in order to improve our communication skills. My parents run a vineyard in Beaujolais, so I have always been interested by viticulture, wine and sustainable agriculture. Working at Plumpton gave me the opportunity to work on the ADVIClim project, which aims to explore viticulture techniques which can be used to face climate change. I really wanted to work in England in order to improve my English and the subject corresponded to my expectations.
So I arrived in Sussex on the 15th of March. The first week went fast because I was disorientated by my new environment. At the beginning, everything (such as going to the supermarket) took a long time because I had no landmarks. The language was the first difficulty, but driving on the left, understanding signs and adapting to the new food also proved tricky. After one month of questions like "Can you repeat? I don't understand!" I started to know the region and to understand some sentences of English. I got to know the staff at the Wine Centre. The following months went fast and l really started to enjoy England. My English never stopped improving and I met great people, both students and staff. The Wine Centre also gave me good opportunities to improve my knowledge in viticulture, oenology and English wines. I have done a lot of different things and it was really rewarding. I learnt a lot about English wines and wines around the world through talking to people who are really passionate. The staff of the Wine Centre gave me responsibilities and trusted me. Thanks to that, I gained confidence and I learned to manage a research project.
During my five months, I haven't only learnt about professional aspects; I discovered England, the culture, really nice people, and the gastronomy. I learnt a lot about me. I want to say thank you to everyone that I met and especially to the Wine Department Team for hosting me!
Cheers! See you!
Elisa GUERIN
Learn more about our history
Since the original 400-acre College farm was bought back in 1919, Plumpton College has certainly seen a lot of changes.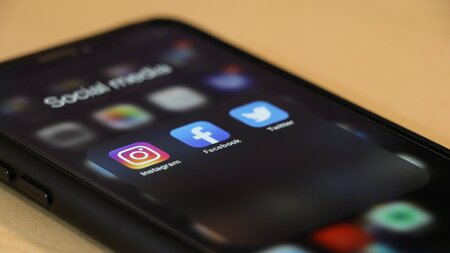 Stay connected
Keep up to date with us online. Give us a like and follow us on: