Meet the student who wants to put Scotland on the map within the world's wine industry!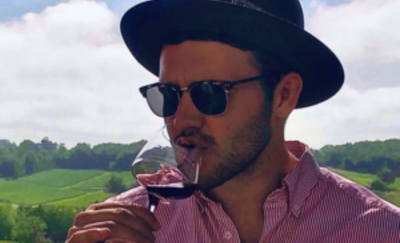 We catch up with current student, Callumn Fitzpatrick, studying BSc Viticulture and Oenology at Plumpton College. We ask Callumn about why he chose to study wine and why Plumpton College. Plus we ask him what he wants to do once he qualifies and his favourite type of wine!
Tell us about yourself/where you come from/ career to date if any outside of wine/in wine trade...
I come from Dumfries, a wonderful wee town in the south west of Scotland. I am a keen rugby player and hiking fanatic! My experience prior to starting my degree at Plumpton College was mostly in recruitment, coal mining and construction.
How did you become interested in the wine industry?
I moved out to Australia in 2016 to travel, work and play rugby. It was through a contact at my local rugby team in Mudgee, New South Wales that gave me my first taste of working on a vineyard and I fell in love with the profession from that day on. I have of course been an avid consumer and having previously completed my WSET wine courses I had developed a real thirst to learn more about this delightful industry.
How did you hear about Plumpton?
After expressing interest in pursuing a career in wine production, it took minimal research to come across the fantastic wine degrees and various other courses available at Plumpton. It was very clear to see the shining reputation that the Plumpton wine students and alumni hold within the industry and applying for this degree was a no-brainer.
What would you say to people looking to do Wine Production...what do you need to understand before coming to make the most of it?
Whether it's on a vineyard or in a winery, for me the production of wine is the perfect balance of science, engineering, hard work, and a very delicate craft. You learn new skills every week and whilst the practical aspect of this course is a real attraction, the incredible lecturer's back up the practical side of things with well-structured and very detailed theory work, across an abundance of interesting modules. My advice to prospective students is to be prepared to get your hands dirty and your overalls sticky! But don't be afraid if you don't have an in-depth knowledge of wine. The amazing staff and students here will help you develop into a future expert.
After Plumpton what are you hoping to do...career in wine or not and what sort of job?
My main goals after Plumpton are to keep working within wine production and to put Scotland on the map within the world's wine industry! Of course, my country is not ready to produce fine wines, but that doesn't mean it can't produce fine winemakers and vineyard professionals. I want to spread awareness of this profession to the people of Scotland and pave the way for more loud and proud Scots in this industry.
Which countries/ regions around the world have you visited and most liked?
I have been lucky enough to live, work in, and visit some fantastic wine-producing countries around the world such as Australia, New Zealand, France, Germany, Spain, Italy, Slovenia and Austria. For me, the stunning region of Mudgee, in central west New South Wales in Australia, will always have a piece of my heart due to it being my first exposure to the industry and the small country town has a truly heart-warming and welcoming community. This is reflected in it's thriving local wine trade and the constant international accolades being awarded to wines from this region.
Which countries/ regions do you most want to go to?
One of the main temptations of working in wine is to of course visit and work in the many luxurious and stunning locations around the world. But the success and growth of the British industry simply cannot be ignored so at the moment I am keen to contribute towards the growth of the industry in the UK, especially in Scotland. Once this has been accomplished, I guess California won't be so bad…
Any industry figures you look up to/ inspire you?
I look up to anyone that is willing to make bold and ground-breaking steps within the industry. There is too many to name in the UK, but a great example is Dermot Sugrue. The wines that he and his team continue to make are leading from the front in the UK, and there is endless inspiration to be drawn from Dermot and his pioneering staff.
Your favourite type of wine/ What are you eating with it and where?
At present, I would opt for a 2017 Burrundulla Shiraz. I am eating it with a plate full of Haggis, Neeps and Tatties and I am sitting in a box seat at Murrayfield stadium watching Scotland beat England at the rugby!
There's still time to apply to our degree courses! If you'd like to meet the wine lecturers to find out more there's a fantastic opportunity to join a live webinar on Wednesday 18th May at 7pm GMT. This will be a great opportunity to you learn more about each of the different courses and get your questions answered.
Category: Wine Division
Learn more about our history
Since the original 400-acre College farm was bought back in 1919, Plumpton College has certainly seen a lot of changes.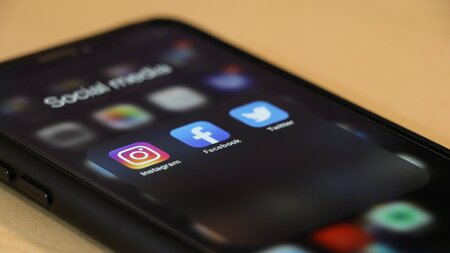 Stay connected
Keep up to date with us online. Give us a like and follow us on: