Manor Farm supports the next generation of farmers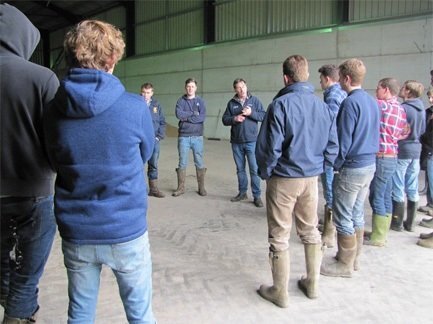 Manor Farm supports the next generation of farmers
Budding student farmers have been given a valuable insight into a working farm, thanks to the team at Manor Farm, Wotton near Dorking, Surrey. Twenty six agriculture students from Plumpton College in East Sussex were invited to the family-run farm to help broaden their experience of the industry as part of their Level 3 Extended Diplomas in Agriculture. The 19 and 20 year olds experienced a wide range of topics including beef and arable enterprises, countryside stewardship, crops, calf rearing and global issues affecting the sector. Run by Laurence Matthews, whose family has been farming in Surrey since 1935, Manor Farm has a 30-year relationship with the college. This includes an apprenticeship scheme for students in their middle year, enabling them to gain a year's practical 'hands-on' experience. Laurence said: "As a former student at Plumpton College, I know the value of these visits. Getting to see first-hand how a farm works and the chance to discuss the hot topics and challenges affecting our industry, is hugely beneficial for students of all ages and abilities. We are committed to training and supporting the next generation of farmers, so regularly host not-for-profit visits for local schools, academies and colleges. In addition to the work placements, we have also employed many postgraduates over the past few years at Manor Farm."
Catherine Daw, Lecturer at Plumpton College said: " This study visit to Manor Farm has provided students with a valuable industry insight. It is one aspect of the course, offering employment experiences and opportunities to link theoretical studies with practical aspects, to prepare them for employment after graduation. We are grateful to everyone at Manor Farm who have generously offered hospitality and their exceptional facilities and resources to complement the student learning programmes."
Reece Edwards, a third year agricultural student from Leatherhead, has recently completed a placement at Manor Farm. He said: "I have learned so much during my year at Manor Farm and it has prepared me well for my final year, which is focussed on Business Studies at Plumpton College. I grew up in Surrey and have wanted to farm for as long as I can remember and having a placement at Manor Farm has meant I can live at home whilst gaining invaluable experience on a large mixed farm and be close enough to Plumpton College for my lectures."
To further assist students, Mr Matthews also gave a recent talk at Plumpton College about the Red Tractor Farm and Food Standards Scheme, the UK's leading farm and quality food assurance scheme. Many products now display the Red Tractor logo which confirms that independent assessors have checked food or drink meets comprehensive standards, from farms to fork.
Plumpton College specialises in providing a wide range of land-based courses in partnership with schools and for those in further and higher education. The College Degree courses are provided in association with the University of Brighton and it is the nearest College to Manor Farm providing a full range of Agriculture courses, from Level 1 to Degree.
The College is having an information morning on 5th March and the annual open day on 14th May.
Photo: Plumpton College student Reece Edwards and Laurence Matthews, Manor Farm
Learn more about our history
Since the original 400-acre College farm was bought back in 1919, Plumpton College has certainly seen a lot of changes.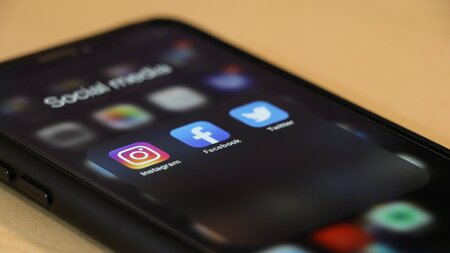 Stay connected
Keep up to date with us online. Give us a like and follow us on: