LOOKING FOR AN EXCITING NEW CAREER IN THE WINE INDUSTRY? LOOK NO FURTHER!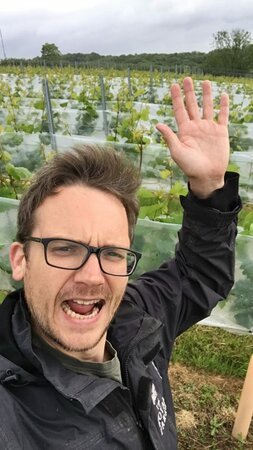 There's never been a better time to consider studying wine at Plumpton College! Our business focused graduate and post-graduate courses are a spring board to a career in the wine industry – a growing global market with a predicted value of £350 billion by 2023, with so many opportunities awaiting you at the end of your studies.
Plumpton College has emerged as the UK's centre of excellence in wine education, training and research. Since 1988, when it first started offering its wine courses, it now has a 10-hectare vineyard as well as a dedicated wine centre. Our BA (Hons) International Wine Business programme can be studied full time over 3 years or part time over 6 years.
Paul Harley, Plumpton College's International Wine Business lecturer, who leads the BA (Hons) course in wine business explains:
"Our degree is designed with career prospects in mind, and having a specialism over a generic qualification will get you ahead when looking for a job. Yes, it's an academic degree, but it does involve practical tasks so that students can develop real-life experiences alongside their studies."
He described how a wine-based course could lead to a successful career in the industry:
"Our team works very closely with the wine industry to ensure that the degree is both contemporary and relevant to the needs of employers. We also have students who go on to work in the brewery world and spirits and soft drinks industries, which shows the diversification of careers the wine business qualification offers."
Sam Hill, an ex-Plumpton College student, recently profiled in 'The Buyer' magazine; the online and social media platform providing insights, opinion and tasting analysis for sommeliers, senior buyers and decision makers across the sector.
Sam studied an MSc programme, and explained why he decided to study the course at Plumpton College, and what his future plans were:
"With my science background, I thought that the Plumpton College MSc. was the perfect way to learn about the industry and feed my curiosity. I studied part time, so I was able to fit it in around my job at the time and keep paying the mortgage. I enjoyed the course immensely and really enjoyed my 'day off' once a week to go and learn about wine production and viticulture. I'm planning my career in the wine world, and would love to have my own vineyard in the UK and to make my own wine with unusual varieties and probably some Riesling!"
We offer a variety of wine courses and apprenticeships, and there's still time to apply for September 2020! For more information on the full range of courses available, please visit our website: www.plumpton.ac.uk.
Learn more about our history
Since the original 400-acre College farm was bought back in 1919, Plumpton College has certainly seen a lot of changes.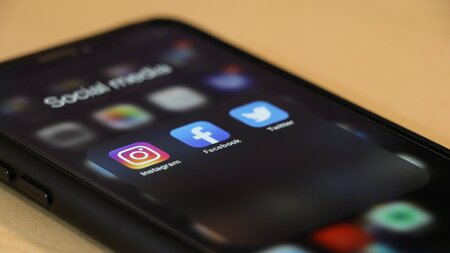 Stay connected
Keep up to date with us online. Give us a like and follow us on: