Level 3 Agriculture students share their first term experiences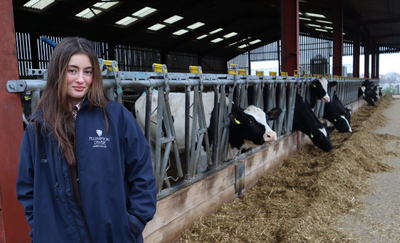 It's been a great start to the new academic year for our students at Plumpton College.
Alan Johnson Curriculum Manager reports –
It has been good to welcome the students back onto a full timetable based at college and see them back into the classroom and on the college farm during this academic year.
We have been able to take an accurate inventory of our students' strengths, and current skills, along with the goals that they are working towards and those that they have already reached. It is vital that students understand their agreed targets and how they are progressing towards achieving them, which is important for practical and more technical skills.
With the agriculture sector modernising rapidly, there is an urgent need for well trained and qualified people to work in this dynamic and increasingly technical industry. At Plumpton College, we offer modern farm facilities that enable our students to gain experience working on real commercial farms. We support their learning by practical and theoretical teaching. Whether their passion is livestock or crops, dairy, pig or beef production, they benefit from facilities and resources which give real-world experience as they progress.
Students study various subjects, including livestock husbandry, production, machinery use and crops and arable. They will have an opportunity to work on the college farm and undertake work experience.
Their learning balances theoretical knowledge of animal and plant systems and practical work to underpin this theory. Below is a summary of activities that students Mia and Ben have been involved with over the past month.
Mia [photographed above]
Since leaving school, I found it challenging to find a path to take which genuinely interests me. I've always been a country person as I've grown up on a farm all my life. My mum has been a big influence for me towards the agriculture industry as she has worked with animals for many years. After hearing about Plumpton College through a friend, they gave me a gut feeling to apply and try my luck. Since then, I've found a path I want to go down. I have enjoyed every lesson so far. My key points of interest from Level 3 Agriculture have been crop science. I enjoy crop/soil science mainly because I want to learn about fertilisers, organic farming, the process of crop production, and how important soil is. Practical lessons are a fantastic opportunity, primarily for understanding how to deal with animals. I believe being thrown in is the best way to learn. The livestock lessons are full of information that links with our practical lessons and allow us to work with the animals. So far, at Plumpton College, I'm settling in well. I've learnt about the basics of farming already and have had much support from staff.
I'm looking forward to the next two routines I have planned for next year and developing my arable skills. Such as tractor driving and knowledge while working with the animals more often to learn a great deal of livestock combined with the arable industry.
Ben
Agriculture for me has always been a passionate topic ever since I was young. I believe agriculture is rewarding when coupled with the enjoyment of living and working with nature. My main focus for agriculture is to revolutionise food security and achieve sustainable farming, predominantly in managing our environment. I believe our current climate is detrimental to natural biodiversity and nature topically.
As a result, I decided to study Level 3 Extended Diploma in Agriculture at Plumpton College. This course would allow me to study farming and be able to go abroad and internationally experience agriculture through various perspectives. So far, I have found the course enjoyable, with my studies into soil sciences, dairy farming and environmental welfare mostly taking precedence. As well as this, I look forward to the qualifications I can achieve to develop in the sector, such as off-road forklift license.
Category: Agriculture
Learn more about our history
Since the original 400-acre College farm was bought back in 1919, Plumpton College has certainly seen a lot of changes.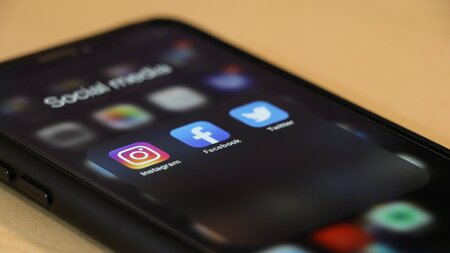 Stay connected
Keep up to date with us online. Give us a like and follow us on: