Launch of inaugural South East Future of Farming event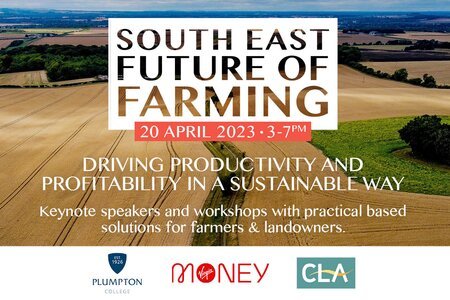 To celebrate the opening of the new AgriFood Centre at Plumpton College, the Country Land and Business Association (CLA) and Virgin Money are partnering with the college to host a future of farming event on Thursday 20th April 2023, from 3pm to 7pm.
The keynote speakers and workshops will provide practical based solutions for farmers and landowners, with a clear focus on driving productivity and profitability in a sustainable way.
Jeremy Kerswell, Principal Plumpton College said; "Plumpton has a pivotal role to play in the future of our land-based industries and not only through our training of new entrants, but in our work with existing farmers and landowners. Our new Agrifood Centre has been built to be the hub the industry needs in the South East in which people can come together, share, learn and take away practical solutions for their own businesses. This inaugural event is the perfect launchpad, with a range of contributors all offering their own perspective on the future of British farming in these important times".
The event will be chaired by Emily Norton, Head of Rural Research at Savills, with the following keynote speakers:
Martin Lines, farmer and chair of the Nature Friendly Farming Network
Brian Richardson, Head of Agriculture Virgin Money
Susan Twining, Chief Land Use Policy Adviser
This will be followed by a panel Q+A, chaired by Emily Norton, and breakout workshops lead by the following experts:
James and Emma Loder-Symonds, Nonington Farms
Ian Salmon, Plumpton College,
Professor Michael Lee, Harper Adams
James Smith, Loddington Farms
To conclude the event there will be the opportunity for delegates to network and enjoy produce from the Plumpton Estate.
CLA South East represents thousands of farmers, landowners and rural businesses across the region. Regional Director Tim Bamford said: "The CLA is delighted to be supporting this conference at such an important time for farming. With the industry constantly evolving, we look forward to hearing from a diverse range of experts and case studies highlighting how we can farm sustainably for the long-term health of the environment and rural economy."
Tickets for this event are free. Book your ticket by Friday 14th April.
With support from Virgin Money the building has been purpose-built to host and connect rural communities and businesses across the South East for training, education, networking, and events. Brian Richardson, Head of UK Agriculture, Virgin Money said of the event;
"This is a turbulent time for the farming sector as support mechanisms change post Brexit and the wider economy is dealing with record inflation levels. It's critical for all farmers to look at how their own businesses can adapt to remain successful in the future, and the conference and workshops will provide valuable insights on how to approach this. Given the central role it plays in agriculture and rural business in the South of England, it is great that we have Plumpton College hosting this event and I very much look forward to taking part."
The new AgriFood Centre at Plumpton College
The College has long been part of the South Downs landscape and local community. Originally established in 1926, the college began by offering agricultural courses. Today, it is the leader for land and environment education in the region and has grown to offer 19 different courses ranging from 14+, college-aged courses, apprenticeships, degree courses and adult education.
The college continues to invest in its estate and is proud to announce the opening of the Agrifood Centre and its commitment to the land and environment training and education facilities for the community across the South East to access.
Learn more about our history
Since the original 400-acre College farm was bought back in 1919, Plumpton College has certainly seen a lot of changes.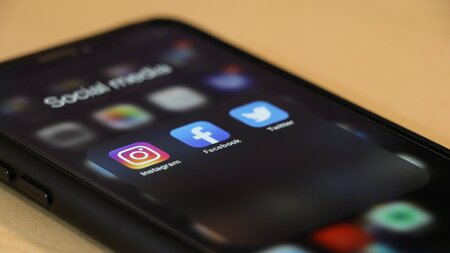 Stay connected
Keep up to date with us online. Give us a like and follow us on: