Kings Academy Celebrates Breakfast
21 February 2018 17:19 - 17:19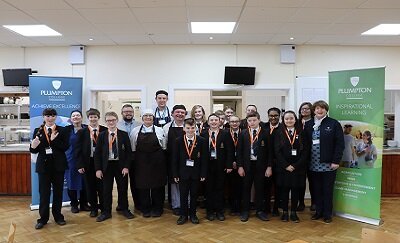 Where does your breakfast come from?
Year 8 students from Ringmer based school Kings Academy visited Plumpton College today to find out and take part in the country's biggest celebration of Breakfast – Shake up your wake up.

Staff and students started their visit with a farmhouse breakfast kindly supported by NFU South East (National Farmers Union), highlighting how breakfast is the most important meal of the day providing the energy needed for a busy school day.
A tour around the College farm followed and students enjoyed seeing the dairy cows, calves, pigs, as well as viewing the milking parlour. Pupils discovered how milk is processed, from cow to carton, and heard how breakfast products such as bacon and sausages reach our plates. They were even lucky enough to see a lamb being born. Students said
It was great fun learning how good milk is for you, and how breakfast is good for you.
and
I enjoy breakfast every day, but the Plumpton sausages were amazing!
The visit is in aid of the national campaign 'shake up your wake up' organised by AHDB Cereals & Oilseeds on behalf of UK cereal farmers and producers, who grow and make the foods we all enjoy at breakfast.
AHDB research shows that when people skip breakfast:
three in ten (30%) say they lack energy and one in seven (14%) feel grumpy
they consume an extra 252 kcals a day
they are twice as likely to reach for a bag of crisps or a biscuit mid-morning than breakfast eaters.
A spokeswoman from NFU South East said
We are delighted to support Plumpton College with its breakfast event for secondary school students. We hope that the students will have gained an invaluable insight into farming and the food chain and that some may now be considering a land-based career.
Plumpton College School Education Programme Coordinator Deborah Brickell comments
It is so important for young people to understand where our food comes from, and to highlight the impact a good breakfast can have on improving concentration and energy levels back in the classroom. There is a huge amount of science and technology involved in farming and bringing food to our plates and it's fantastic to invite local students in to see the farm.
Plumpton College hosts a large number visits for primary and secondary schools throughout the year. The college, which is in NFU membership, offers a wide range of curriculum linked visits including a series of STEM-related (Science, Technology, Engineering & Maths) workshops for secondary schools that it hosts on campus.
For breakfast ideas, nutritional advice or to search for other events locally, visit www.shareupyourwakeup.com.
Learn more about our history
Since the original 400-acre College farm was bought back in 1919, Plumpton College has certainly seen a lot of changes.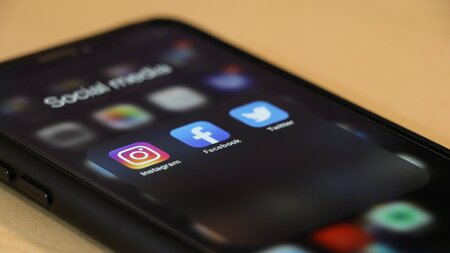 Stay connected
Keep up to date with us online. Give us a like and follow us on: