Interview with Sport Lecturer, Brandon Palmer - Level 3 Sport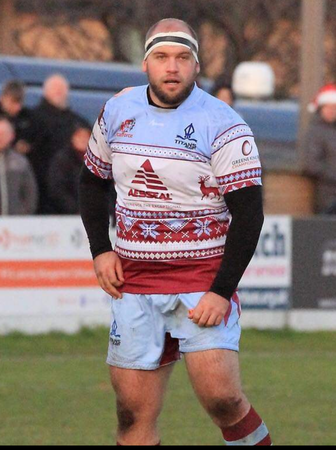 Looking for a career in Sport, Coaching or Health and Fitness?
Have you heard about our new Sport BTEC Level 3 at Plumpton College? It's taught by our new Sport Lecturer, Brandon Palmer who is an ex-professional rugby player.
We interviewed Brandon, to find out how his experience and background can inspire new students to start a career in sport by studying at Plumpton College.
What can your professional sporting background bring to the course?

"My professional background allows me to bring the expertise and the most recent up-to date knowledge that coaches, strength and conditioning trainers and sport scientists are using to develop and improve athletes training.

This knowledge I plan to use and share with my students so that we can start to create the next generation sporting professionals to improve sport in the UK. They then can use this base knowledge and grow and develop it as they progress with their careers. This is what I can bring to the sport course."
Any key highlights from your career?

"My highlights of my career is definitely making the Rotherham Rugby union championship team, sadly we did not have the greatest season but I still loved and enjoyed playing at that level.
One of my most insane memories of that season is when we played Bristol in Rotherham in the snow. The beast from the east had just hit and we played our game through it. The referee three times during the game tried to call it off as no one could see the line on the pitch anymore, but both captains agreed to carry on playing and get the game finished. It was one of those cases where it did not matter how much you ran, you never warmed up fully.
Back home in South Africa I have a few highlights going back into the years. When I was 19 I made our university (UJ) team varsity cup young guns squad (which was a big deal for me at the time) I then later on, after switching universities played Varisty cup and Varsity shield for Wits University, where we had a lot of success as a team."
We hear you have some news regarding Lewes Rugby Club, can you tell us a bit more?

"I have currently been appointed as head coach for Lewes rugby club, sadly due to the covid-19 restrictions we are yet to have a training session, so right now a lot of planning and meetings are taking place over online chats. Hopefully we can soon start to train and get the next season underway.
I am excited for this new role, now that I cannot play rugby anymore due to my injuries. I am also exited to share my knowledge and put it to use. I have a very positive and supportive leadership group in the Lewes club which is great and we are hopeful that we can create an effective team and have a great season."
Any advice for students considering a career in sport?

"I think a career in sport is a great choice. There are many avenues that you can explore and venture into. Sport is evolving all the time and new opportunities are always arising. Sport is a passion and it can be one of those careers where you will work every day of your life and feel like you don't work at all."
Technology in sport is increasing all the time so my advice is to start now and get involved in the technical side of the game. Coaches that have access to the best data and the best materials are the ones who are the most equipped to make the best team decisions. This will often result in higher team performances and happiness. Technology is also always changing and adapting, so keeping up with it as it will benefit yourself. Being able to bring a technological background to a team is also a great way to market yourself."
Why study the new Level 3 Course at Plumpton College?

"My advice to those who want to join the sport course is to be prepared to work. Sport has changed, there are so many elements you will need to know and cover to be able to become a successful coach, trainer, analysist etc...

The sports course is no longer a course where you go and kick a ball around all day and then go home. It is a course that can start to shape your future, it can give you the foundation knowledge that you will need to progress onwards."
The Level 3 Course at Plumpton College will give our students the necessary foundation knowledge to be successful in the Sports Industry, whether they decide to carry on studying, use it in the field or take on an apprenticeship.
At Plumpton myself and the sports team are here to provide the best services that we can to ensure the students have access to resources, develop their knowledge and overall enjoy the course. We will provide as much assistance as needed to students and make sure that they gain the foundation knowledge that they will require."
Next Steps...
If you think you have what it takes to have a career in the sporting industry, then look no further than our Sport, Level 3 BTEC Course starting in September 2020.
YOU could be one of the next generation sporting professionals!
Category: Adventure Education
Learn more about our history
Since the original 400-acre College farm was bought back in 1919, Plumpton College has certainly seen a lot of changes.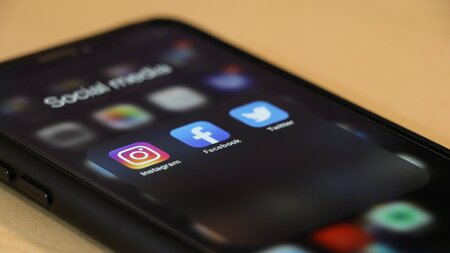 Stay connected
Keep up to date with us online. Give us a like and follow us on: