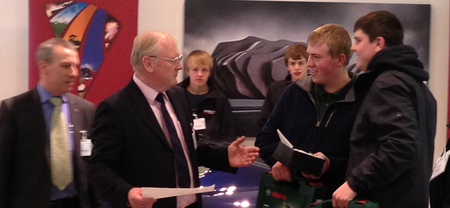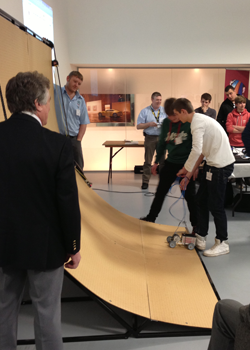 On
the 20th of March a group of level 3 Land-based technology students
from the College entered the annual IAgrE (Institute of Agricultural
Engineers) Young Engineers competition. The competition is open to any
Land-based college within the UK. Six other Colleges were in the finals.
The
teams had one week to build a remote or radio controlled vehicle of a
given dimension which was able to climb a track starting horizontally
and bending through 90 degrees to vertical. The students started with a
standard set of wheels and a 12 volt battery both supplied by IAgrE, to
keep the competition fair, after that the only rules were that it had
to fit within a set of measurements 300mm long by 200mm wide by 300mm
high.
The College achieved 1st and 3rd place.
The
competition was held at the site of the old Aston Martin factory, which
is now a flagship dealer for the company, at Newport Pagnell.
The
day started with the competition first followed by lunch then a tour of
the workshops, bodyshop and the showroom. This was an excellent part of
the day.
The class 1 results were:-
1st Peter Hill & Luke Morely. (Plumpton College)
2nd John Deere apprentices (Babcock)
3rd Lewis Brooks & Connor Russell. (Plumpton College) (beaten into 3rd by 0.5 cm!)
Sam Mitchell and Patrick Sotheran also came 5th.
This is the second year in a row that the College's engineering students have won this competition.
Learn more about our history
Since the original 400-acre College farm was bought back in 1919, Plumpton College has certainly seen a lot of changes.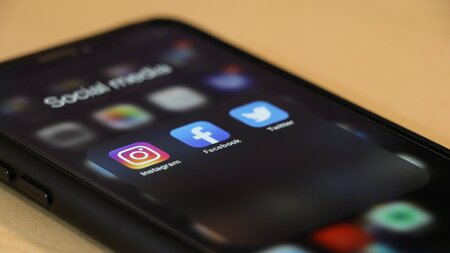 Stay connected
Keep up to date with us online. Give us a like and follow us on: