How Plumpton College helped me to start my career as a Gamekeeper
My name is Adam Porter and I started at Plumpton College in 2012. I left school and decided I wanted to be a gamekeeper and decided to research what kind of courses were available.
I looked at various Colleges but felt that Plumpton College was going to suit me better. When I started at Plumpton College I was made to feel really welcome and settled in very quickly. In the two years I was at Plumpton College I gained a lot of contacts and experience within the gamekeeping industry, via going to shows, beating on local estates and participating in clay pigeon shooting competitions with the College.
In February 2014 I went to the shooting show to help with promoting the College and I met Helen Benson from the Gamekeepers Welfare Trust. I was planning some fundraising for a charity shoot day and told her my ideas and a little bit about myself. She then said that she had an opportunity available to work in the Czech Republic on a pheasant shoot for 6 months as a work experience style placement. I snapped up the chance and a month after I finished College in June I was on an aeroplane to the Czech Republic!
When I arrived in the Czech Republic everything took a little bit of getting used to. The language barrier was difficult at first but after I while I picked up a few simple words to communicate with the under-keepers. Although socially everything was new, when it came to working I understood everything I needed to do and how to do it all because of the skills I learnt while I was at Plumpton College.
I would happily recommend Plumpton College to anyone who is thinking of becoming a gamekeeper or wants to be part of the game management industry, as both the social and the work related skills you will gain at Plumpton College will definitely be worth it.
Adam's Tutor writes:
Adam Porter was nineteen years old when he started at Plumpton College on the Game and Wildlife Management course in 2012. Adam was a resident student for two years and whilst at College he worked conscientiously, both during lectures and also at practical work, where he excelled. Adam helped on the College shoot and other local shoots during the weekends when he was at College.
Adam took full advantage of his time in College and was an active member of the College's Young Farmers' Club (YFC) and represented the College at numerous YFC competitions. In 2014 Adam graduated from College and he was awarded the top student prize for his course.
During his last year Adam helped run a simulated shoot charity day at the College. He was so successful and he impressed the charity to such an extent, that he was offered a work experience place in the Czech Republic. In the Czech Republic Adam worked on a very large estate where they released pheasants and shot deer, boar and pheasants. Also on the estate Adam carried out a great deal of pest and predator control building, using the skills that he had learned at College. Adam impressed his work providers and employers to such an extent that one of the regular Estate guests has now employed Adam as an under-keeper on a large estate in Belgium.
Learn more about our history
Since the original 400-acre College farm was bought back in 1919, Plumpton College has certainly seen a lot of changes.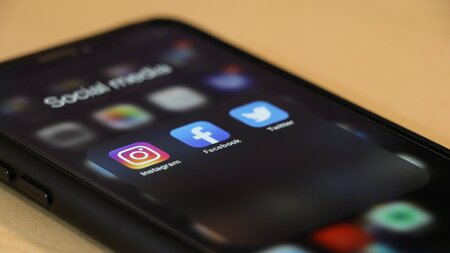 Stay connected
Keep up to date with us online. Give us a like and follow us on: