Grahame Moss – member of staff – latest Triathlon report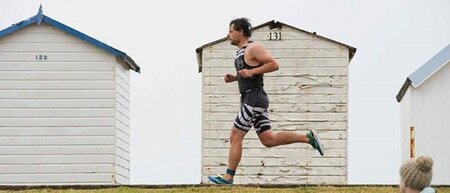 Worthing Triathlon 6th July 2014
When the alarm went off at 4am to leave I was not best pleased; but as they say "time and tide waits for no man"- and indeed it would not, as this was a sea swim.
I entered the water at 6am as the horn went off for this mass start- 750m later (10.05) I came out of the swim and made for the transition area to pull off the wetsuit and grab the bike (42 seconds).
Out on the bike route the rain had started to fall heavily and I was now conscious of the fact I was 6th! Pushing the friction between the bike and the road I rode hard and dragged myself up Long furlong, near Findon and found myself 'fish-tailing' coming up to one of the round-a-bouts, where the greasy surface had got a better of me- I stayed upright and carried on more tentative than before. Just entering transition, once more, I was overtaken by the person I had kept at bay for the last 22.km (44.08).
After pouring rain water out of my running shoes I launched out of T2 in 33 seconds and set out on the 5km run.
The promenade run was flat, although another competitor overtook me on the run- I tried to react but I found breathing a problem! I continued to increase the speed throughout this section and completed the run in 22.37.
I completed the race in 1:18.08- 8th out of 75 competitors, my first top ten finish!
Learn more about our history
Since the original 400-acre College farm was bought back in 1919, Plumpton College has certainly seen a lot of changes.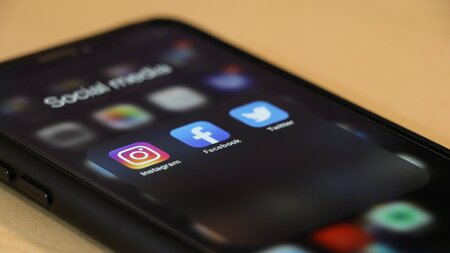 Stay connected
Keep up to date with us online. Give us a like and follow us on: