Farm Safety Foundation highlight dangers of sector to agriculture students
25 January 2017 13:24 - 13:24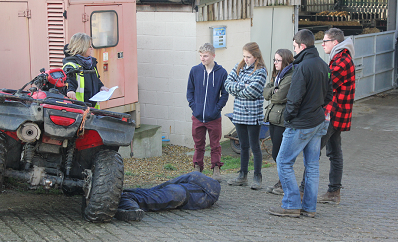 Agriculture students at Plumpton College had the fantastic opportunity to receive a half-day LANTRA approved certificate in Farm Safety.
The Farm Safety Foundation run educational training, taking students out of the classroom and into 'accident scenes', to raise awareness and change attitudes towards safety on farms. The day started with facts and figures highlighting to the students the dangers of working in the agricultural sector, which remains one of our country's most hazardous industries.
4 scenarios had been staged around the farm including safety on a quad bike, safe use of ladders and working from height, safe use of a PTO shaft and safety working around livestock. Students had 20 minutes to assess each scenario to work out what had happened, contemplate first aid implications and explore what measures should be taken to prevent the accident happening in the future.
Once the students had rotated around the different practical sessions, students watched a video from a someone who had suffered an injury and wanted to share their story. The students also discussed health and safety legislation at work in relation to farm safety.
Lecturer Andrew Hatcher said that:
It was a successful and insightful day for the students who all dealt with the scenarios in a calm and professional manner. These are tools and scenarios that the students will come in to contact with in the industry on a day to day basis and it is important to be teaching students the right message to reduce injuries and fatalities in the sector.
Learn more about our history
Since the original 400-acre College farm was bought back in 1919, Plumpton College has certainly seen a lot of changes.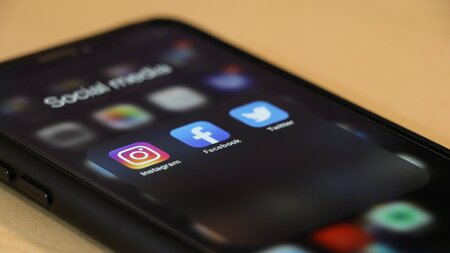 Stay connected
Keep up to date with us online. Give us a like and follow us on: