Equine team approved to deliver new programme
25 July 2018 16:13 - 16:13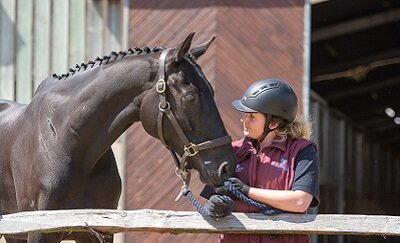 Plumpton College is proud to be the first land based college to be an approved centre for delivering the British Horse Society's Changing Lives Through Horses programme.
The programme uses the principles of equine facilitated learning to develop six key life skills which are required by young people to succeed in education and employment; communication, responsibility, confidence, team work, relationships, and personal achievement. Plumpton will be delivering this programme for the first time this September alongside an entry level qualification in land based studies - learners will study key units relating to employment skills in addition to building a portfolio of evidence around these key life skills.
Communication:
The course enables young people to spend time with horses developing their verbal and non-verbal communication skills, social and listening skills and helps them to develop their ability to follow instructions in small groups.
Confidence:
Being outdoors and looking after the horses helps develop sensory, spatial and motor skills. The small groups enable learners to develop a sense of belonging whilst building positive relationships with those around them. Leadership skills can be developed as our young people take on challenges and support each other, developing coping strategies and resilience.
Relationships:
Young people can find that spending time with horses and their peers enables positive feelings of wellbeing as they develop self-awareness and begin to find a different perspective on resolution of conflict. Personal boundaries are important when working with horses and a two way trusting relationship is necessary which can be transferred to personal and professional relationships in industry.
Teamwork:
Our young people work together, following instructions and undertaking routine duties to care for the horses and develop an understanding of how to work alongside others to mutual benefit. We believe this ultimately contributes to building meaningful and supportive relationships with others in various situations including the workplace and social situations.
Responsibility:
Learning practical skills in a safe equestrian environment helps our learners to develop an understanding of the consequences of their actions and allows them to gain independence and learn transferable skills as they take responsibility for the care of their equine friends.
Personal achievement:
Developing their interests with positive support allows our young people to gain a real sense of achievement as their portfolio is completed throughout the year and certificates are awarded for each section as they are completed. Excellent attendance is really important for learners to achieve to the best of their potential and they develop positive relationships with staff and tutors throughout the year who support them in achieving this. Successful completion of the programme enables participants to feel positive about making plans for their future steps.
Plumpton has an amazing equine department, all lecturers and the yard team have extensive experience in industry and are BHS qualified. They bring a diverse and interesting range of skills to their roles which enable them to support our students to successfully complete their qualifications.
We have high expectations of the young people that study with us and they often surpass both our expectations and their own as they develop their skills and knowledge throughout their time with us. We are very proud of our recently graduating students this academic year and are very much looking forward to meeting and working with our new intake in September.
If you or someone you know may be interested in any of our courses (from entry level to BSc Honours degrees in Equine) take a look at our courses or contact debra.richmond@plumpton.ac.uk for more information, there is still time to apply for this academic year.
Learn more about our history
Since the original 400-acre College farm was bought back in 1919, Plumpton College has certainly seen a lot of changes.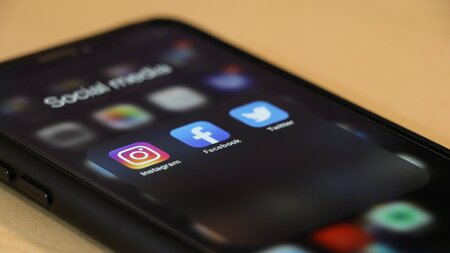 Stay connected
Keep up to date with us online. Give us a like and follow us on: