Entry Into Bakery Industry Academy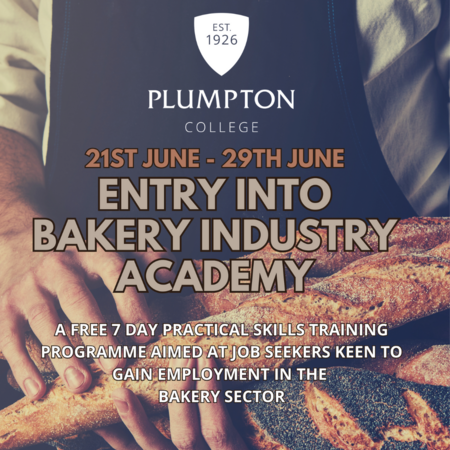 Introducing a free 7-day Bakery Industry Academy starting in June designed for creative job seekers aged 19+
In association with City & Guilds and bakery employers based in Brighton & Hove and across Sussex, we are pleased to offer a FREE* seven-day course starting on Wednesday 21st June to assist job seekers in gaining entry-level practical craft skills, knowledge and support to successfully achieve employment in the retail or process bakery sector.

Course Introduction

A 7-day practical industry skills training programme aimed at job seekers who want to learn about the varied and dynamic bakery industry in which both traditional craft methods and mechanical processing are used to produce a wide range of breads and baked goods with a view to securing employment in the bakery industry or enrolment on Plumpton College's Bakery Apprenticeship programme.
This intensive course offers high quality introductory bakery training at Plumpton College's Bakery training centre (BN7 3AE), as well as developing specific bakery skills delegates will receive a City and Guilds Level 2 General Patisserie and Confectionery qualification.

*Course eligibility:

To apply, candidates must be aged 19+ from across the UK (see exceptions below) currently seeking work and receiving universal credit are eligible to apply. Candidates will have lived in the UK for the last 3 years and/or have leave to remain in the UK. No qualifications are required but basic written and verbal English skills are required as are basic IT skills.
To be successful on the course and reap the benefits of this opportunity candidates will need to be able to commit to full duration of the programme.
Ability to travel to Plumpton College (BN7 3AE), college buses available until 23rd June with transport from Plumpton Train Station for the remainder of the course)
Course delegates must have a competent level in both verbal and written English.
We are unable to provide this opportunity to anyone who lives in the following devolved authorities: Cambridgeshire and Peterborough, Greater Manchester, Greater London, Liverpool City Region, Tees Valley, West of England, West Midlands, North of Tyne, Sheffield City Region, West Yorkshire.
Learn more about our history
Since the original 400-acre College farm was bought back in 1919, Plumpton College has certainly seen a lot of changes.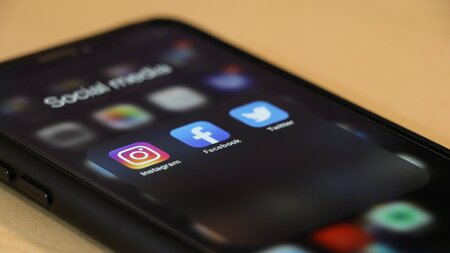 Stay connected
Keep up to date with us online. Give us a like and follow us on: