Dr de Vere to lead Animal Management degree programmes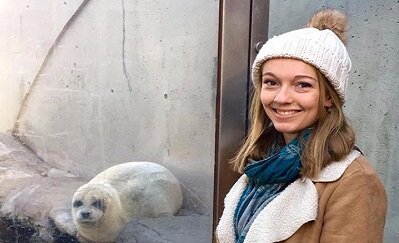 We are delighted to welcome Dr Amber de Vere to the team at Plumpton College. Amber will be working as part of the Animal Management team, managing the university courses for Animal Management at Plumpton College. Find out more about Amber below:
DR AMBER DE VERE
PROGRAMME MANAGER for ANIMAL BEHAVIOUR & WELFARE and ANIMAL BEHAVIOUR & CONSERVATION DEGREE PROGRAMMES
EDUCATION
BA Biology/Biological Sciences: University of Oxford
MA, Brain and Behaviour: Marine Mammal Behaviour and Cognition Laboratory, The University of Mississippi
PhD, Brain and Behaviour: Marine Mammal Behaviour and Cognition Laboratory, The University of Mississippi
SPECIALISM
Pinniped personality and welfare
BEST MOMENT
Watching a sea lion being born was pretty incredible!
WHAT INSPIRED YOU?
I have always loved the ocean. I have been scuba diving since I was 12. I remember scuba diving with cuttlefish in Cornwall and being fascinated by them. They are invertebrates but are a very smart animal, they are related to the octopus. I ended up completing a project on them at school and from then on knew marine life would be my passion.
WHY PLUMPTON?
I taught at USM for a year and wanted to combine my education in psychology with my love of animals. Very few places have facilities like Plumpton with small class sizes, it's a brilliant environment for learning.
WHAT ARE YOU MOST LOOKING FORWARD TO AT PLUMPTON?
More recently, we have become part of the University Federation for Animal Welfare (UFAW) which links Plumpton with a network of other higher education institutions across the world that offer programmes relating to animal welfare. It has great benefits for our students including funding for research, conferences, seminars and opportunities to collaborate with other universities. It's going to be really exciting for students on the courses!
Interested in joining the team? You can find out about opportunities available on our vacancies page.
Learn more about our history
Since the original 400-acre College farm was bought back in 1919, Plumpton College has certainly seen a lot of changes.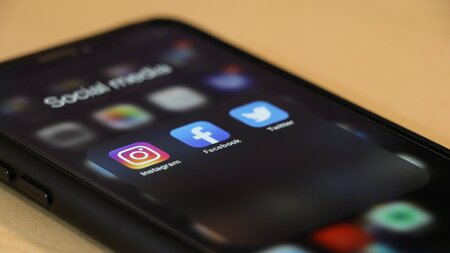 Stay connected
Keep up to date with us online. Give us a like and follow us on: