Danish Viticulture by Professor Torben Bo Toldam-Andersen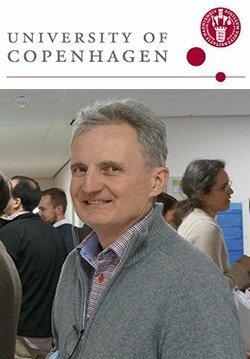 Professor Toldam-Andersen is a Pomologist by background who has spent many years at the University of Copenhagen focussing on aspects of fruit and berry physiology, quality and processing. Over the past ten years, as the traditional fruit growing industries in Denmark have become more commercially challenged, he has also been responsible for branching out and developing courses in Cool Climate Viticulture and Oenology. These courses are now attended by students from all over the world, including PhD and MSc students. Additionally, Professor Toldam-Andersen is head of the Food Science Department's research facility at Pometet, where they grow over eighty cultivars of V. vinifera and interspecific hybrids, plus over forty cultivars of table grapes (in poly-tunnels).
In historic terms, Professor Toldam-Andersen explained how Denmark has always been a beer country, although it does also have a tradition in fruit wine (mainly cherry but also apple and blackcurrant). The recent emergence of grape growing and winemaking has been made possible primarily by the development of fungus-resistant varieties, also known as PIWIs . One of the main reasons for this is that spraying legislation in Denmark is extremely stringent, to the extent that viticulture effectively has to be organic. Commercial wine production was first legalised in Denmark in 2000 and there are now around ninety winemakers and about 1200 growers (many of them very small). The first main variety planted is Rondo and red wine accounts for two thirds of Danish wine production. The most popular white hybrid is Solaris. Due to vintage variation, some of the wineries also produce fruit wines to ensure their capacity is fully utilised and many red winemaking techniques are now being applied to these fruit wines.
The annual rainfall in Denmark is around 700-800 mm, and the growing season usually begins in May with harvest in early October. The thirty-year average for growing degree days is around 1000 (Professor Toldam-Anderson uses 8°Celsius as the basis for the calculation rather than 10 since he believes this is more applicable for his varieties). However, the past 10 years have been trending above this average and 2014 was the warmest growing season on record. Despite this, Denmark remains what Professor Toldam-Andersen calls a 'cold' climate viticultural area, where good canopy management is essential. Interestingly, for his vines he advocates a leaf area/fruit ratio of 20 cm2/g and a tall canopy with shoots of up to 1.5 m in length. High canopies require wide row spacing, which is possible as the cost of land in Denmark is reasonable. He also aims to have one strong bunch per shoot only. Professor Toldam-Andersen has actively measured the performance of his vines against that of many other Danish growers and his vines have consistently produced significantly better results in terms of both yield and ripeness/quality attributes.
Professor Toldam-Andersen believes that he can continue to help Danish growers and winemakers become both more commercial and professional, and is optimistic about the future of the Danish wine industry, particularly in sparkling.
By Justin Bache, 1st year FdSc Wine Production
Learn more about our history
Since the original 400-acre College farm was bought back in 1919, Plumpton College has certainly seen a lot of changes.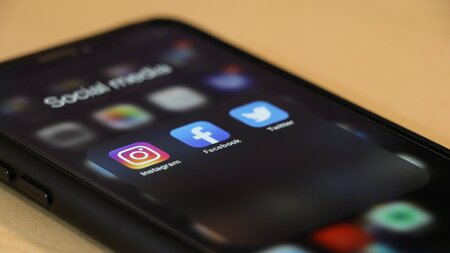 Stay connected
Keep up to date with us online. Give us a like and follow us on: