Course designed for Job Seekers interested in getting into the wine industry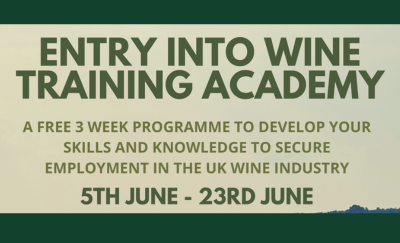 Plumpton College, in partnership with The Drinks Trust and Wines of Great Britain are pleased to offer a free* three week course starting on Monday 5th June to assist job seekers in gaining entry-level practical skills, knowledge and support to successfully achieve employment in the UK wine industry.
Course Introduction
This immersive course has been designed to provide keen and curious individuals new to the sector a real insight in the rapidly growing UK wine industry. With an estimated 40,000 new employees required in the next ten years, this industry is one of the fastest-growing in the UK. Course delegates will 'get their hands dirty' in the Plumpton Estate vineyard and winery, be introduced to the many different job roles available across the sector, tour a UK leading wine producer and hear from leading wine makers, and industry professionals as well as the opportunity to learn to professionally taste wine. Introduction to recruiting wine industry businesses throughout the three-week programme with support for application to a variety of available job opportunities on completion.
How to Apply
To complete an expression of interest please complete the short form HERE. Once completed you will be contacted by a member of the college team prior to confirming place on the course.
Course Overview
Start & Finish Date: Monday 5th June – Friday 23rd June (Monday to Friday)
In person enrolment and course introduction on Thursday 1st June at Plumpton College
Start & Finish Time: 0930 – 1630
Location: Plumpton College, BN7 3AE and online via Microsoft Teams
Course Content includes:
Attendance at Viti-Live, UK wine industry event
Introduction to Viticulture
Introduction to Winery Operations
Introduction to the UK wine industry and the skills most in demand
Vineyard Tour
Introduction to tractor driving
UK wine industry sector insights webinar series
Working in the UK wine industry, the opportunities are great than you think
Introduction to sustainability
Principles of safe handling and application of pesticides (PA1)
Wine tasting and sensory workshop
*Course Eligibility
The course is designed for anyone who is aged 19+, currently looking for work and is interested in exploring the opportunity to work in the wine industry.
To apply, candidates must be aged 19+ from across the UK (see exceptions below) currently seeking work and receiving universal credit are eligible to apply. Candidates will have lived in the UK for the last 3 years and/or have leave to remain in the UK. No qualifications are required but basic written and verbal English skills are required as are basic IT skills.
To be successful on the course and reap the benefits of this opportunity candidates will need to be able to commit to the three-week duration of the course, including studying at the college in weeks one and three. For the other week, the course will be delivered remotely which is why a good understanding of IT is required.
We are unable to provide this opportunity to anyone who lives in the following devolved authorities: Cambridgeshire and Peterborough, Greater Manchester, Greater London, Liverpool City Region, Tees Valley, West of England, West Midlands, North of Tyne, Sheffield City Region, West Yorkshire.
Learn more about our history
Since the original 400-acre College farm was bought back in 1919, Plumpton College has certainly seen a lot of changes.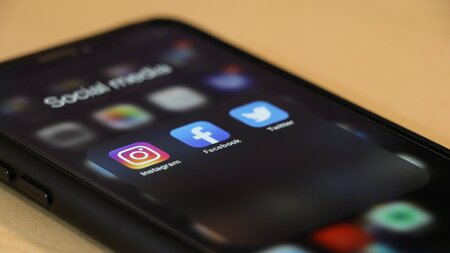 Stay connected
Keep up to date with us online. Give us a like and follow us on: