Competency Framework for Wine Industry Launches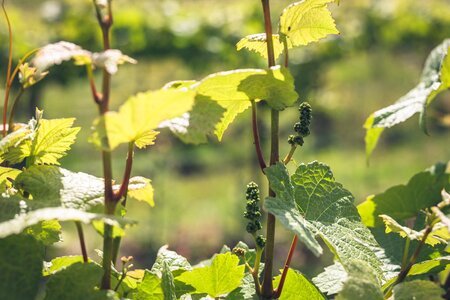 Plumpton College were delighted to launch details of the new National Competency Framework for the wine industry at the Vineyard & Winery Show on the 23rd November.
Despite the college's best efforts, there remains a known skills gap in viticulture, wine making, wine business and wine tourism at a national level. This is coupled by the fact the industry already struggles to attract new entrants (an issue only exacerbated by Brexit and Covid) and that there are limited professional development opportunities for its existing workforce.
The future growth and success of the UK wine industry is very dependent on attracting, re-training and developing a skilled workforce. Rather than continuing to develop short courses or online/in person training programmes on an ad-hoc basis, the College felt that the right long-term strategic solution for the sector was to develop a National Competency Framework.
A Competency Framework effectively sets out the behaviours and skills essential for effective performance in a business, and which can be measured and observed.
Having a competency framework in place allows an industry to:
Use a common language and set of standards when recruiting, appraising and developing staff in that industry.
Access a common framework with which to help write job roles and descriptions, assess individual performance at interview or in their role, set targets for performance and importantly, identify areas for further upskilling/training development.
The intention therefore in creating a national framework was that it will help to drive standards across the UK wine industry and in return, should support improved recruitment and retention, through clear means of progression and development.
Industry-led
This competency framework was produced by Plumpton College, in close collaboration with industry professionals from across the sector, including at Ridgeview, Rathffiny, Hattingley Valley and WineGB. It has also been informed through research into other competency frameworks across other sectors and the major wine producing regions of the world.
Its development has been funded by a generous grant from the Vintners Company and has been endorsed by WineGB.
Now launched, it will be made available to the industry via the WineGB website. As version one, it will also be reviewed annually by a roundtable of representatives from industry.
Next steps
Whilst hugely beneficial to the UK wine industry in its own right, the National Competency Framework is the first phase of a bigger piece of work which seeks to further professionalise and develop the sector.
The next phase, is to now map the current training and development opportunities against the knowledge and skills requirements of The National Competency Framework. This will demonstrate how and where an individual might wish to gain the skills/knowledge to enter the industry or to progress within it. This will be completed in 2022/23, before being made available to the industry as part of a 'professional development programme'.
The final phase of the project is to develop the new training and development courses and materials to fill the gaps that exist against the knowledge and skills requirements of the sector.
Wine Education
Plumpton College continues to fulfil its responsibility as the UK Centre for Wine Education and Training, with its highly regarded and renowned undergraduate and postgraduate degree offer covering Viticulture, Oenology and International Wine Business reaching over one hundred students per year.
In 2020, in response to the national training needs analysis carried out by Wine GB, the college developed and rolled out a new national apprenticeship programme in Viticulture. To date, this has recruited in excess of fifty apprentices employed in vineyards all over England. They study at Plumpton on a block release model over five weeks in the year, during quieter seasonal periods.
For our well-established degree programmes, we have some exciting developments taking place, and will soon be announcing our new University partner, aligned to our core purpose and vision of growth in access to higher education across the South East.
Since 2021/22, the College has also run a regional training programme which was successfully delivered in seven regions. For 2023, the roadshow will include spray application workshops covering spray programmes, equipment and maintenance, regulations and efficacy. These summer workshops will be promoted by WineGB and Plumpton College.
Our in-demand 'Principles' series including Principles of Vine Growing, Winemaking, Sparkling Wine and Wine business will also be offered as options for regional delivery from 2023, along with one-day sensory courses including identifying and managing faults for winemakers and characterising sparkling wine.
For further information on regional delivery options please contact: dona.frost@plumpton.ac.uk
For information about and access to The National Competency Framework visit https://winegb.co.uk/
Category: College News
Learn more about our history
Since the original 400-acre College farm was bought back in 1919, Plumpton College has certainly seen a lot of changes.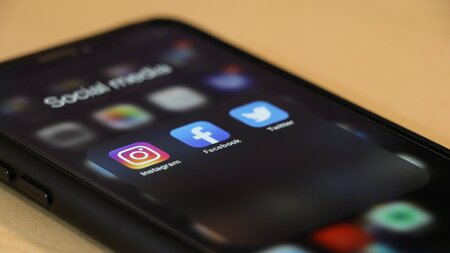 Stay connected
Keep up to date with us online. Give us a like and follow us on: