Coming up at FACE in the region
FACE Seminars:
Cookery
Your last chance to book on to the Cookery seminar at Sheepdrove Organic Farm on Thursday 26th February is fast approaching.
Preparing, cooking and tasting food is the vital link in helping children to make the connection between the food on their plate and the workings of a farm. Sheepdrove Farm provides the perfect setting to explore the development of farm-based learning to incorporate the preparation, processing and cooking of a range of farm produce. This Seminar will provide an array of practical tips and ideas to help farm-based and outdoor educators, and teachers develop and complete children's understanding of food, whilst exploring the relevant areas of the new Design and Technology Curriculum. The deadline for bookings is Friday 6th February. Please contact the FACE head office on 0845 838 7192 to book your place.
Amazing Mathematical Trees!
Following the success of our Autumn Maths Seminar in East Sussex we will be running a similar event on Tuesday 28th April at FAI Farms, Oxford. This session will provide the opportunity for teachers, farmers and outdoor educators to explore how you can bring mathematical learning to life using the trees in your school grounds, local park, or on your farm. We are lucky to be working with The Outdoor Classroom at FAI and there is much to see and learn at this really interesting venue. The booking deadline Monday 13th April. Please contact me for more information.
Bayer/FACE Awards
FACE are very happy to announce the launch of the 2015 Bayer/FACE Awards, in partnership with Bayer Crop Science. These awards are a chance to recognise and celebrate the fantastic work that many farmers across the country are doing to bring children closer to farming. There are five awards, which will be presented at a prestigious ceremony in Autumn 2015. The award categories have been revised this year, so please read them carefully and if you would like to apply or nominate a deserving farmer, download an application form from www.visitmyfarm.org/awards. Entries must be received by the closing date of Friday 17th April.
Careers Workshops
We will be joining with two of the land-based colleges to offer Free CPD sessions for secondary school teachers, careers advisors and careers staff about Careers in the land based and environmental industries. These sessions will introduce the breadth of career options within the land based and environmental sectors whilst highlighting the opportunities that exist for young people. They will also provide an opportunity to become familiar with the range of career paths for entry and progression in the industries, and the options for training and qualifications at the respective land-based colleges.
Wednesday 18th March at Plumpton College, East Sussex
Thursday 19th March at Hadlow College, Kent
Please contact me for further information and booking. (Places are limited so please book in advance).
Love Your Greens – NEW Teaching resource and recipe competition
Getting children to eat more lovely greens – from caulis to sprouts via broccoli, cabbage and swede to name but a few!
Teachers, download your resource pack and the enter the recipe competition here! loveyourgreens.co.uk/schools/
CEVAS Training
Our forthcoming CEVAS training in the region has been oversubscribed this time so, if you are a farmer who is wanting to complete the training please let me know and we can schedule another course as needed www.visitmyfarm.org/cevas-farmer-training
South of England Show – Competition for schools
Did you know that every year the South of England Show hosts a competition which enables schools to show off just how much they have been learning about food, farming and the countryside? This year the competition reflects the show's theme of the 'Next Generation' and asks children to create a model to show the public how they think different foods such as wheat, eggs, milk etc.. might be produced in the future. If you have visited a farm with your class, or have been exploring where and how food is produced, this is a great activity to encourage children to use their imaginations and get creative! ..and there are prizes ? Attached is a flyer to tell you a bit more about it. Please contact me if you would like an entry form.
South Downs National Park Outdoor Learning Conference
We're looking forward to attending the SDNP Outdoor Learning Conference which is taking place in Midhurst on Thursday 5th March 2015. We'll be taking teachers away from the conference to deliver a number of workshops exploring the value of visiting a farm and getting out into your local environment. We hope to see you there. www.southdowns.gov.uk/about-us/news/press-notices/south-downs-conference-to-inspire-teachers-on-outdoor-learning
SEEF (Sussex Environmental Educators Forum)
The next meeting of the Sussex Environmental Educators Forum will take place on Tuesday 24th February 2015 and will be hosted by the Manhood Wildlife and Heritage Group. It will take place at Sidlesham Parish/Church Hall, Church Farm Lane, West Sussex, PO20 7RH. If you would like to know more about, or become a part of this group, please contact me.
Farmhouse Breakfast Week, 25th – 31st January
Finally, don't forget that next week is Farmhouse Breakfast week so why not investigate (and of course taste) some of the wonderful breakfast ingredients our farmers produce for us! www.shakeupyourwakeup.com/content/breakfast-week
Learn more about our history
Since the original 400-acre College farm was bought back in 1919, Plumpton College has certainly seen a lot of changes.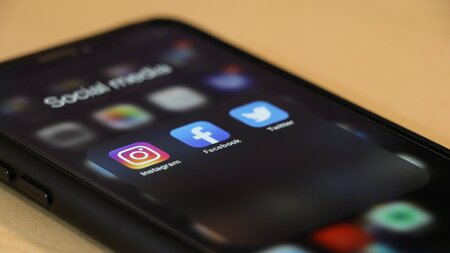 Stay connected
Keep up to date with us online. Give us a like and follow us on: