College Values Celebration Lunch
20 March 2018 17:16 - 17:16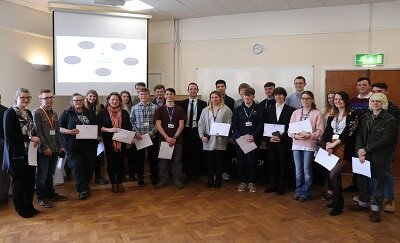 Our celebration lunch was held on Friday 23rd March to recognise those students across the college who we feel best embody our college values in their day to day work, both at college and in their workplaces. The 24 students were chosen from across nearly 1500 apprenticeship and full time learners.
Last year the college engaged with its staff and student body, as well as the many employers it works with, to establish our Strategic Plan for the next seven years. At the heart of this is our ambitious vision for the future, in which we see real opportunity for ourselves and particularly our students to play a leading role in driving innovative change and development in the sectors that they will go on to work in. Central to that strategy and our college vision, are our core values – those things that are important to us as an organisation to demonstrate to our stakeholders, but also to instil in our students to help ensure they are successful whilst they are here but more so in their future lives.
Please see below all students who were shown recognition during the ceremony and how they have embodied our values.
Cameron Armitage (Level 3 Advanced Extended Diploma – Land & Wildlife Management (Game))
Cameron conducts himself in a very professional manner at all times and has a great willingness to learn and is committed to his work placement, cycling 16 miles a day to get to there.
Eleanor Blogg (BTEC Level 3 Extended Diploma – Horse Management)
Ellie is always professionally dressed and ready to learn, she has a positive and attitude, her work is always submitted on time and to a high standard. She is a credit to Plumpton College
Conor Blunden (Rural Pathways)
Conor engages well with everything asked of him, he is humorous and makes people smile. Conor's attendance is 100% which shows his commitment to the college.
Deborah Carter (Level 3 Advanced Technical Certificate – Land & Wildlife Management (Countryside))
Deborah has shown total commitment to studying the subject, she has adopted control of the department Instagram page and works tirelessly to push out worthy pictures several times a week. She is supportive of other students and has an incredible can do and positive attitude.
Claudia Davies (Rural Pathways)
Claudia has been at Plumpton for three years. She works very had in all her lessons and excels in practical tasks, especially in land based activities. Claudia is moving on to a Horticulture course in September.
Connor Dewing (Level 3 – Year 1 – Fish)
As a mature learner, students look up to Connor who has been an excellent role model for hard work and commitment over the past two years.
Scott Farnden (C&G Level 2 Diploma - Practical Horticultural Skills)
Scott is an innovative, intelligent and insightful student whose confidence has grown over the two years he has been at Plumpton.
Henry Gould (BTEC Level 3 Extended Diploma Fish Management)
Henry always approaches his work in a professional manner, he impresses with his continual commitment to the course, work experience placement and now supporting the College's Schools Liaison Officer in encouraging students to come to Plumpton.
Marley Hammond (BTEC Level 2 Extended Certificate – Agriculture)
Marley has shown a real determination to pursue a career in the agriculture sector, her ambition is to rear her own livestock butcher and sell direct to the public.
Luke Jeffcoat (BTEC Level 3 National Foundation Diploma in Animal Management)
Luke is a hard working student who consistently demonstrates his passion for the industry. Luke recently achieved his GCSE maths and has maintained his work experience placement at the RSPCA beyond required hours for the last 3 years.
Savannah Kenward (C&G Level 1 Diploma – Land Based Studies (Floristry))
Savannah approaches her English lessons with a real desire to do the very best she can, she applies herself to her learning with zeal and focus and is committed to do well.
Ryan Lee (Apprentice – Trailblazer Landscape Operative – Level 2)
Ryan is an extremely driven young man with a hunger for knowledge and who strives for perfection. He is an exemplary student and sets a good example in the classroom. Ryan has high aspirations for his future in the Landscaping sector.
Sean Leek-Dyer (14+ BTEC – Level 1)
Sean is a highly ambitious young man who consistently demonstrates a determination and eagerness to succeed in his English classes. He is always enthusiastic and contributes well to lessons always with a smile on his face.
Helen Lovell (Level 3 Advanced Technical Extended Diploma – Land & Wildlife Management (Countryside))
Having a previous career in horticulture, Helen brings existing subject knowledge and shares this with the class. Helen has completely immersed herself in the subject and her enthusiasm extends to planning assignments that she will undertake next year.
Charlie Marshall (Rural Pathways)
Charlie is passionate about achieving and applies himself fully in every subject area. He is motivated to do well and contributes well to lessons. Charlie is currently skiing for his Duke of Edinburgh Gold Award.
Abigail Mizen (Level 1 Certificate Land Based Studies – Horse Care)
Abbie supports other students with high needs in class sessions and mentors the profoundly deaf students in her group. She always helps to stretch and challenge other students and really enjoys supporting her peers.
Michael Padwick (BTEC Level 2 Extended Certificate – Agriculture)
Michael is a diligent student, who always arrives on time for lessons and ready to learn. His attendance is 100% and he is a pleasure to teach. His work placement employer is delighted with his attitude and says that he is not only a credit to his family but also the College.
Charlie Palmer (BTEC Level 1 / 2 Diploma Sport (Outdoor Education)
Charlie is a hard working student who is keen to progress his academic skills as much as his practical. With a focus on the level three programme and a great deal of self-motivation he is destined to succeed.
Megan Penfold (BTEC Level 3 |Extended Diploma Game Management)
Megan is an ambitious student who has excelled in her development of assignment work and her ability to turn knowledge and understanding of theory work into industry skills. Megan has been accepted to study Rural Land Management at the Royal Agricultural University in September.
Kerris Poland (BTEC Level 3 Extended Diploma – Agriculture)
Kerris has been an excellent student since joining Plumpton in 2015. She has flourished in her final year and will leave into a full time trainee argronomist position, she is hardworking and will excel in the future.
Nathan Preston (C&G Level 2 Diploma – Practical Horticulture Skills)
Nathan is a thoughtful student who has shown determination through his time at Plumpton. He has a passion for nature and constantly surprises with his facts and anecdotes in class.
Amber Smail (BTEC Level 3 Extended Diploma in Animal Management with Science)
Amber is a hard working student who has recently worked very hard with a group of students to design an animal enclosure which highly impressed staff at Whipsnade Zoo.
Ralph Smith (BTEC Level 3 Extended Diploma Agriculture)
A dedicated student who excels in all that he does, highly praised for his middle year placement by his employer and has produced some excellent work in his third year.
James Sutcliffe (BTEC Level 3 Subsidiary Diploma Agriculture)
James is a hard working student who produces work of a high standard. He is polite and respectful and a pleasure to teach. As such, James is an excellent role model for the rest of the class.
Learn more about our history
Since the original 400-acre College farm was bought back in 1919, Plumpton College has certainly seen a lot of changes.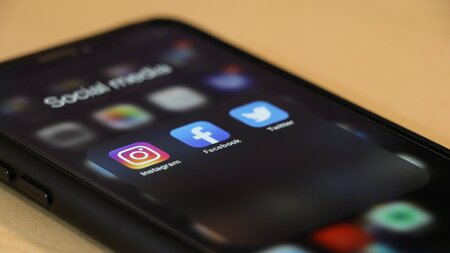 Stay connected
Keep up to date with us online. Give us a like and follow us on: