Class of 2022 Awards Ceremony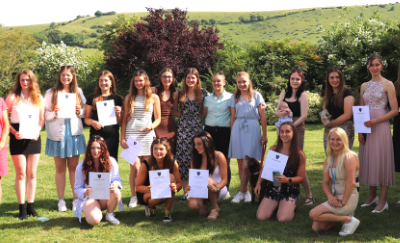 Celebrating student success has always been at the heart of college ethos, so it was fantastic to see our annual Awards Ceremony for our 16+ and 14-16 students in the glorious sunshine. It was truly a lovely way to end the academic year.
We were delighted to invite parents, guardians and carers to share and recognise all that students have achieved over the last two years, culminating in divisional and cross college awards for the class of 2022. Categories for Division Awards were Most Improved Student, Academic Achievement Award and Top Practical Student. Top Further Education Student, Top Maths and English Student were some of the Cross College Awards.
We were joined by two guest speakers Kriss Woodhead (@thesuperseriousfarmer) and Zoe Colville (@thechiefshepherdess) who both left their 9 to 5 in plumbing and hairdressing to start building their enterprise and farm full time. Their journey of how they got into farming was inspirational to our students.
---
Cross College Awards
Top Maths Student: Ellie Gawlik Burton
Top English Student: Alyssa Michaeloudis
---
Adventure Education & Sport
Most Improved Student: James Mansbridge
Academic Achievement Award: Sara Cham
Top Practical Student: James Baldry
---
Agriculture
Most Improved Student, David Monnington Memorial Cup: Pete Penefold
Academic Achievement Award, Matthew Benton Memorial Cup: James Reed
Top Practical Student, Worshipful Company of Farmers £100 sponsorship: Taryn Machin-Garvey
---
Agricultural Engineering
Most Improved Student: Joshua Edwards
Academic Achievement Award, Robin Thorpe Memorial Shield: Luke Gosling (Level 2 Technical Certificate in Agricultural Engineering)
Luke has scored highly in their final theory assessment and performed well in their synoptic tasks. Most recently they have been offered an apprenticeship with a well-respected employer.
Top Practical Student: Jacob Hall
---
Animal Management
Most Improved Student: Angie Hirtle
Academic Achievement Award, Jessica Christie-Sturges Memorial Cup: Lewis Barter
Top Practical Student: Zerena Jeanne
---
Blacksmithing & Metalwork
Most Improved Student: Theodore Beard & Morgan Davis
Academic Achievement Award, Gary Slugg Memorial Award: Ed Punter
Top Practical Student, Shaun Donaghy Memorial Award: Luke Simpson
---
Countryside & Environment
Most Improved Student: Sam Wheldal
Academic Achievement Award: Jensen Collingwood
Top Practical Student: Richard Hackett
---
Equine Management
Most Improved Student: Ashleigh Meanwell
Academic Achievement Award: Hannah Gardiner
Top Practical Student: Mia Quinn
---
Floristry
Most Improved Student: Alec Woolley
Academic Achievement Award: Ami Denman
Top Practical Student: Leah Dennis
---
Foundation Learning
Most Improved Student: Zara Leahy
Academic Achievement Award: Caitlin Foster
Top Practical Student: Peter Quibell
---
Forestry & Arboriculture
Most Improved Student: Theo Blincko
Academic Achievement Award, Christopher Stere Memorial Cup: Mai Sussex
Mai is very conscientious, focused and hardworking and has produced work to a very high standard throughout. They are an excellent team player who is always on time, prepared and has a positive influence on their team. They have already secured a really exciting role within the forestry industry!
Top Practical Student: Josh Smith-Jones
---
Horticulture
Most Improved Student: Mathew Baker
Academic Achievement Award, David Blackmuir Cup: Fergus Sutlieff
Top Practical Student: Angus Mills
---
Motor Vehicle
Most Improved Student: Skye Roberts
Academic Achievement Award: Connor Taverner
Top Practical Student: Tom Hilton
---
14-16 (School Link & EHE)
Most Improved Student: Alfie Green (BTEC Level 2 Certificate in Sport)
Alfie has shown true determination and strength in overcoming barriers to learning. Alfie was very anxious at the start of the year to attend GCSE Math and English lessons. Since applying for a Football Scholarship which requires GCSEs, they have applied themselves across all their subjects. They have received numerous positive comments and have even attended additional lessons to help them achieve their goal. They should feel really proud for how far they have come.
Top Practical Student: Rebecca Rowe
Learn more about our history
Since the original 400-acre College farm was bought back in 1919, Plumpton College has certainly seen a lot of changes.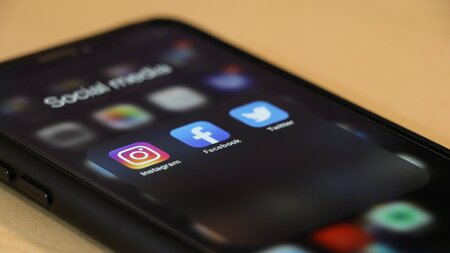 Stay connected
Keep up to date with us online. Give us a like and follow us on: