Celebrating the first ever Plumpton Pride at College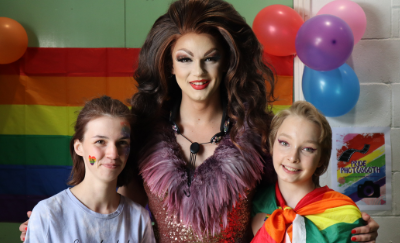 Ahead of Pride month in June, our fantastic Students' Union organised the very first Plumpton Pride celebrating LGBTQIA+ to educate the wider college community as part of our focus on equality, diversity and inclusion. The Students' Union organise social events, activities, societies and more for students and is solely run by students.
On the 27th May, students and staff visited the sports hall with lots of fantastic entertainment and activities to get involved with. We welcomed drag queen Snow White Trash who entertained us with their saxophone sing-a-long, and Scorpion Naughty, our very own student, with vibrant performances and fierce lip-syncing. In the hall, you could see staff getting involved, glittering up everyone's eyebrows and beards too!
Not only did we welcome drag queens, but there was a stand with sexual health information and STD kits. There was unlimited pink candy floss and a great big bouncy castle. Topping off the event were our Agricultural students driving our dragtor (tractor), fabulously dressed in rainbow flags!
Plumpton Pride was designed to educate and promote inclusivity, creativity and love for everyone involved - celebrating our own uniqueness. A special thanks go to Ellie Steer, President and Kira Fielder, Diversity & Inclusion Officer of the Students' Union; without them, Plumpton Pride would not have happened! Our Students' Union and LGBTQIA+ Society did a fantastic job, and we can't wait for Pride 2023!
Learn more about our history
Since the original 400-acre College farm was bought back in 1919, Plumpton College has certainly seen a lot of changes.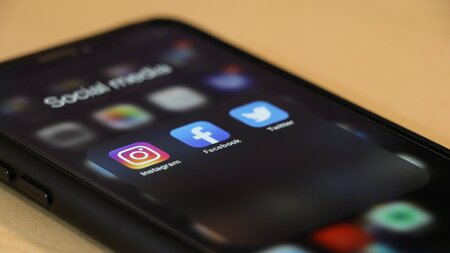 Stay connected
Keep up to date with us online. Give us a like and follow us on: