Butchery Apprentice wins 'Lord Graham Endeavour' Award
14 March 2018 12:50 - 12:50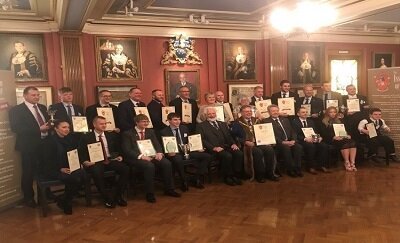 On Thursday 22nd February, Callum Barton was presented with the 'Lord Graham Endeavour Award' by the Institute of Meat and Worshipful Company of Butchers at Painters' Hall, London.
Callum applied for the Trailblazer Apprenticeship after attending a Butchery Showcase event at Plumpton College where he was able to find out more about the scheme as well as meet employers, including Julie and Chris Rook from Rooks Butchers in Kent where he was accepted for the apprenticeship vacancy they had in their Sittingbourne shop.
Since starting the trailblazer in September, Callum has been totally dedicated to his new role and makes the 2 hour journey from Grays, Essex to Sittingbourne, Kent for work each day as well as attending college. Eddie Acton, Shop Manager at Rooks, Sittingbourne said
"Callum's commitment is brilliant. He is never late, has never had a day off sick and really enjoys the Plumpton College Apprenticeship."
The 'Lord Graham Endeavour Award' award is to recognise learners in the meat industry who show achievement against adversity. As well as a long commute, Callum has mild Asperger syndrome, dyspraxia however this never hinders his work ethic and commitment to the shop that gave him this opportunity. Finding his passion in life, Callum spends his spare time practising different cuts with his own butchers block in his garage at home.
The Institute of Meat (IoM) and Worshipful Company of Butchers Annual Prize-giving ceremony took place at Painters' Hall in London and was attended by over 100 members of the meat industry. Chairman of the IoM, Bill Jermey said:
"The meat and poultry industry is not only a proud industry, but a forward-thinking one too. It is our mission at the IoM to encourage, inspire and reward; this is at the heart of the prize-giving event."

Find out more about the butchery courses and apprenticeships we offer.
Learn more about our history
Since the original 400-acre College farm was bought back in 1919, Plumpton College has certainly seen a lot of changes.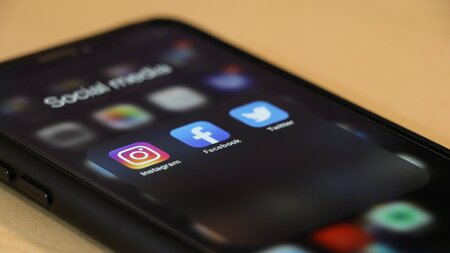 Stay connected
Keep up to date with us online. Give us a like and follow us on: