Being a Neuro Ninja - Online Course for Students, Parents and Colleagues at Plumpton College
Dear Students,
We want you to know we miss you and can't wake to be back learning again as soon as it is safe to do so. We hope this letter finds you and your family well. During this period of lockdown we are really aware of the additional pressure on you. We've been looking at ways we can support you. Carrying on some learning at home, supporting mental health and well-being are all additional challenges in this current situation.
Starting on Thursday 7th May we're running 10 weeks of webinars for students all about the amazing human brain. These webinars are 30 mins long with opportunities for questions at the end. Each session will end with a strategy to try out for the following week, linked to the theme of the webinar. For example, in the first webinar we look at well-being and the 12 activities we all need to carry out each day to enable our brain to build the best version of ourselves. Well-Being, it turns out, is a skill.
Over 10 weeks we hope to support you to learn about your amazing brains so you can get more enjoyment, engagement and learning out of every day. Our brains are incredible, can take us anywhere we want to go in life, but they can also create a lot of psychological suffering simply by the way they process problems and react to uncertainty. 21st century life is complex, and our brains find certain aspects of that experience really hard. We can over-think, ruminate and end up feeling really bad. Anxiety is a common experience living in a human brain and by learning about why we experience it we can learn a different response. Don't worry if you can't make all the webinars, you can catch up with them via recordings which will be available for a limited period of time afterwards via a website.
The webinars run between 6 – 6:45pm every week. Our hope is that this additional support won't only be invaluable right now but will help you into the future. As the programme builds it will support you to apply key strategies in the construction of a daily plan to support well-being, mental health and maximise learning. You can access the sessions on a phone, tablet or laptop. Please see the full programme at the link.
If you would like to sign up to these totally free webinars then click the link. Action Your Potential will only use your data for the purposes of informing you about this programme and will be in touch explaining how to join the first webinar shortly. We take your privacy seriously and comply with all UK General Data Protection Regulations (GDPR) – our policy is here.
Yours sincerely
Sarah Bolland - Plumoton College
& Andrew Wright - Action your Potential
More information...
View the Plumpton College Neuro Ninja Webpage to find out more, how it can benefit you and ways to sign up.
We hope you can make the most of these weekly webinars and learn about your already fantastic brains.
Learn more about our history
Since the original 400-acre College farm was bought back in 1919, Plumpton College has certainly seen a lot of changes.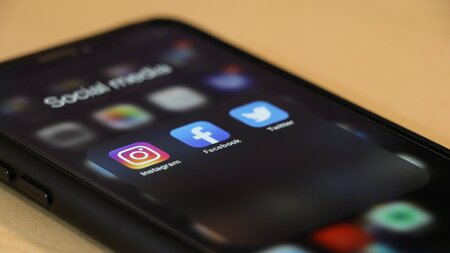 Stay connected
Keep up to date with us online. Give us a like and follow us on: