Bake Off Challenge for Bakery Students!
3 July 2019 11:35 - 11:35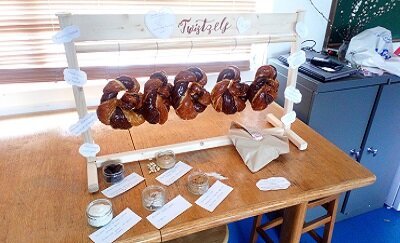 We recently held a bakery competition with our Bakery Apprentices, designed to cover off a New Product Development unit of the apprenticeship. The judges were a mix of professional bakers, including Alistair the owner of Real Patisserie (master baker) and two of our functional skills tutors (from a consumer's perspective).
Two of the bakeries said prior to the day that if their student won that they would produce the product for sale in their shops. This being the case, one of the students that didn't win but managed to come second, is still going to have their product sold in the bakery!
All of the students competed at a very high standard, with some truly innovative & imaginative ideas for products. They had to produce a yeast dough product made from two different flavoured doughs of their choice.
The winner by a very narrow margin was Nicola Thomas, who produced a new take on pretzels with a twisted combination of a peanut dough and a dark chocolate dough. She marketed this a "Twistzel" and also constructed a stand for her pretzels to be displayed from.
Plumpton College offer an array of apprenticeships to kick start careers for school leaver's right through to mature students looking for a career change. Our Bakery Apprenticeship has seen an influx of adult learners looking for a fresh start and are now some of our highest achieving students.
Interested in a change of career? Join us at our next information event on Thursday 22nd August to find out how you can begin an exciting new journey!
Category: Food Skills
Learn more about our history
Since the original 400-acre College farm was bought back in 1919, Plumpton College has certainly seen a lot of changes.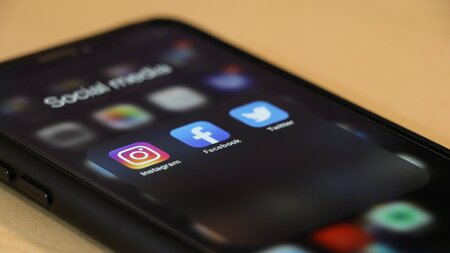 Stay connected
Keep up to date with us online. Give us a like and follow us on: