Apprentice secures Horticulture apprenticeship through our talent bank!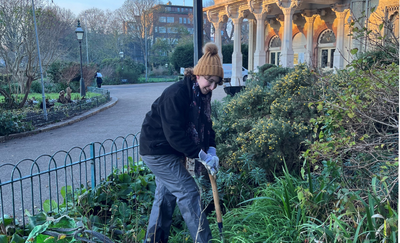 Ahead of National Apprenticeship Week (6-12 February), we caught up with Rebecca, who is studying a Level 2 Horticulture Operative Apprenticeship with Plumpton College and employed by Brighton & Hove Museum Trust. Her time is split looking after the gardens at Royal Pavilion, Preston Manor and Hove Museum.
Before the apprenticeship, Rebecca worked as a graphic designer for ten years before deciding to be a gardener. She says the career change came from a desire to be outdoors and work with her hands.
With our help, Rebecca secured the apprenticeship via our Apprenticeship Talent Bank through Brandon in the team. Rebecca says it was beneficial when it came to the interview and all the questions she had about studying an apprenticeship. Brandon helped her with some useful interview tips and going through the apprentice role and was the first person to congratulate her after she was offered the position!
Rebecca; 'I have always been a keen gardener, and I found that the excitement I used to get from typography and design has transitioned into an obsession with plants and growing things.'
Did you have any experience in horticulture beforehand?
I have always enjoyed gardening and growing things from an early age. Before taking the plunge and starting my apprenticeship, I worked as a volunteer at the Sussex Prairie Gardens, which helped me figure out I was as passionate about working outside as I thought.
Can you tell me a little more about your employer and your day-to-day duties?
The Royal Pavilion is where I spend the majority of my time. Here, as part of a small team, we work to maintain the gardens and keep them within the original regency planting style. We are planning a lot, including researching and choosing new trees and plants that fit the regency style we want. Day to day tasks includes preparing the beds for planting, clearing the paths and keeping everything in the garden neat and tidy.
What would you say are the benefits of undertaking an apprenticeship?
I think there are so many advantages to doing an apprenticeship. Not only do you receive the support and reassurance of working professionally but also all the teaching and qualifications that will give you a more rounded understanding of the industry. You also get the chance to meet lots of likeminded people.
What are your future plans?
Looking to the future, I think I would like to continue to study and maybe apply for a position doing a Kew Diploma in Horticulture. However, I am happy to see where my passion for plants takes me.
Category: Horticulture
Learn more about our history
Since the original 400-acre College farm was bought back in 1919, Plumpton College has certainly seen a lot of changes.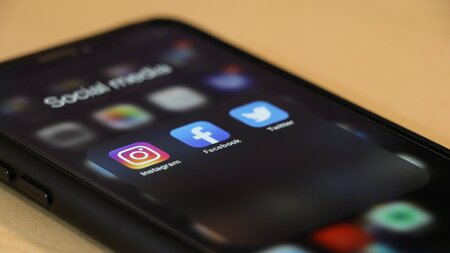 Stay connected
Keep up to date with us online. Give us a like and follow us on: