A triple win for our students at the annual Jim Green Challenge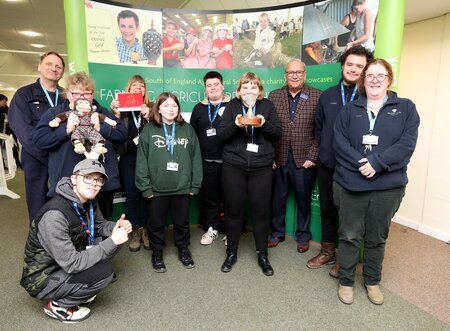 On Wednesday 15th March, Foundation Learning students from Plumpton Collage attended the 25th annual Jim Green Challenge at the South of England Showground.
During the day, 70 students with additional educational needs from Kent, Sussex and Surrey participated in teams to produce a variety of exhibits to compete in the show. They carried out practical competitions and evidence-based project work involving various skills such as crafts, verbal identification, pre-planning, and display of evidence. This year, our entries included an 'Alien Scarecrow' (supported interns), a 'Seascape' (level 1s) and a 'Bird Box', chocolate cake and Solar System made from recycled materials (entry 3s).
During the day, students enjoyed fun football activities with Albion in the Community, tried their hand at milking with the Society's model cow, met obedient gun dogs and their trainers, and explored the Society's tractors.
The event concluded with a vibrant awards ceremony, with certificates of participation presented by the Society's 2023 deputy presidents, Jenny and Colin Craven, and representatives from Sussex Masonic Charities, the main sponsor of the event.
Plumpton College students received three prizes:
First Prize for the 'Seascape'
The Achievement Award went to Amy Chaplin for her positive contribution
The Participation Trophy was awarded to the Entry 3 group
Niyati Barlow, Foundation Learning Lecturer, Plumpton College commented, "We were all immensely proud of what we achieved and the students were excellent ambassadors for Plumpton College on the day. Organizers from the event gave our students outstanding feedback stating that they were the most polite and friendly students out of all the competitors. Well done to everyone involved."
The event is held each year in honour of the Society's founder of educational outreach programmes, Jim Green, who passed away in 1998. It is an opportunity to celebrate all that is great about agriculture, horticulture, and the countryside and reinforces that everyone can cherish the great outdoors regardless of their age, background, level of education, or physical capabilities.
If you're leaving school or looking for extra support in your career, we offer various routes to get you where you want to go with a range of tailored programmes.
Take a look at our range of Foundation Learning courses.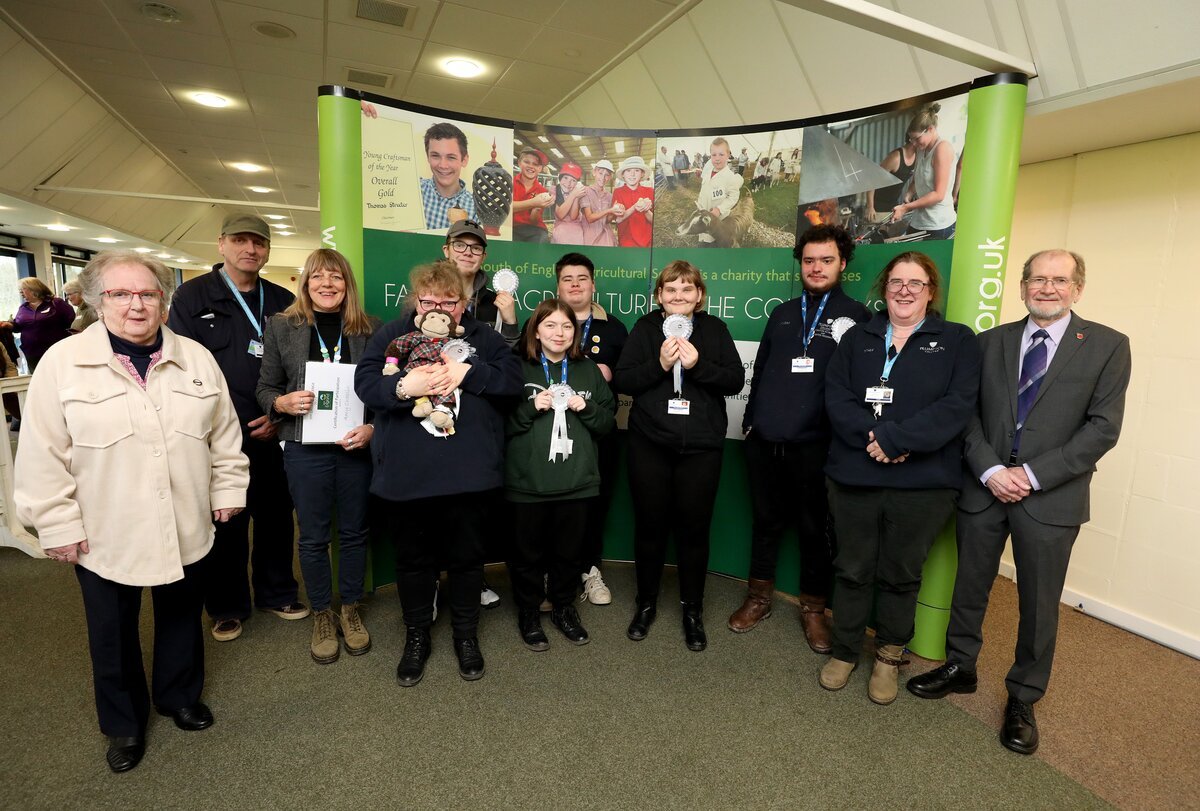 Learn more about our history
Since the original 400-acre College farm was bought back in 1919, Plumpton College has certainly seen a lot of changes.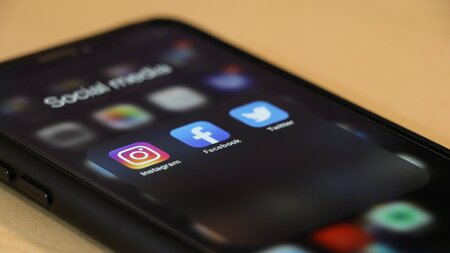 Stay connected
Keep up to date with us online. Give us a like and follow us on: