A Superb Day of Challenge and Success for Rural Pathways Students!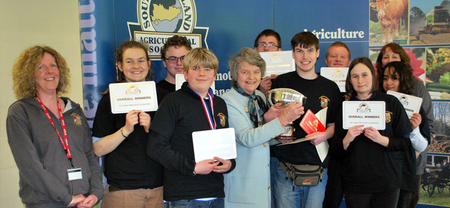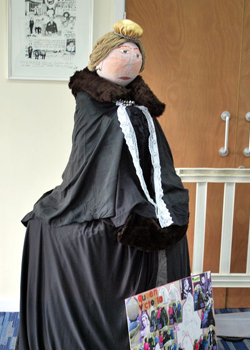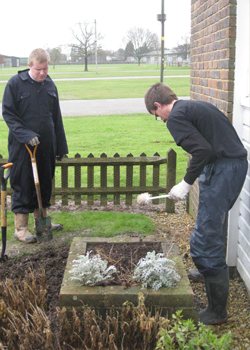 On 13th March the College's Rural Pathways students took part in the annual South of England Agricultural Society's 'Jim Green Memorial Competition', held in The Norfolk Pavilion, at the South of England Centre at Ardingly.
The Competition has been held annually since 1999, in memory and recognition of Jim Green's life-long interest in the education and training of young people, with mild or moderate learning difficulties.(Jim was dairy farmer at Coolham , West Sussex for many years and was also Chair of the College Governors ) The competition provides an excellent opportunity for students to demonstrate skills learnt on their course through working together, whilst competing in a fun social setting.
As well as providing evidence of work they have completed on their course, the students had a fantastic 'Competition Day' of practical tasks and team work. The challenges they faced included: The preparation of a flower bed, ready for spring planting, making an innovative, self-supporting scarecrow, planting up a small window box and identifying a range of construction materials.
The team had many successes on the day. They won First Prize in four categories:
A 'Visual diary of twenty photographs of weather conditions',
A 'Sculpture using recycled materials',
A 'Pot of spring bulbs with an accompanying diary'.
The team also received the 'Jim Green Trophy', a silver cup, for:
'Identifying Construction Materials'.
This was presented by Mrs Sylvia Smith MBE.
All of the Rural Pathways students enjoyed working together on the day and were delighted with their achievements. They won the overall competition and were presented with the 'Jim Green Memorial Trophy' by Mrs Ann Green.
Learn more about our history
Since the original 400-acre College farm was bought back in 1919, Plumpton College has certainly seen a lot of changes.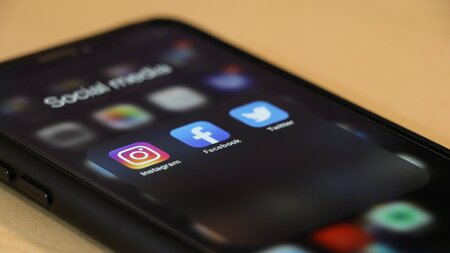 Stay connected
Keep up to date with us online. Give us a like and follow us on: