Routes to Land Management and Forestry
Level 1
If you're looking to gain a thorough understanding of all the practical and academic skills, as well as an understanding of woodlands and countryside, this is the course of you.
You'll learn all of the necessary skills to help make you more employable and be successful in the workplace. A mixture of practical and classroom sessions will help to give you a sound understanding and create an evidence-based portfolio.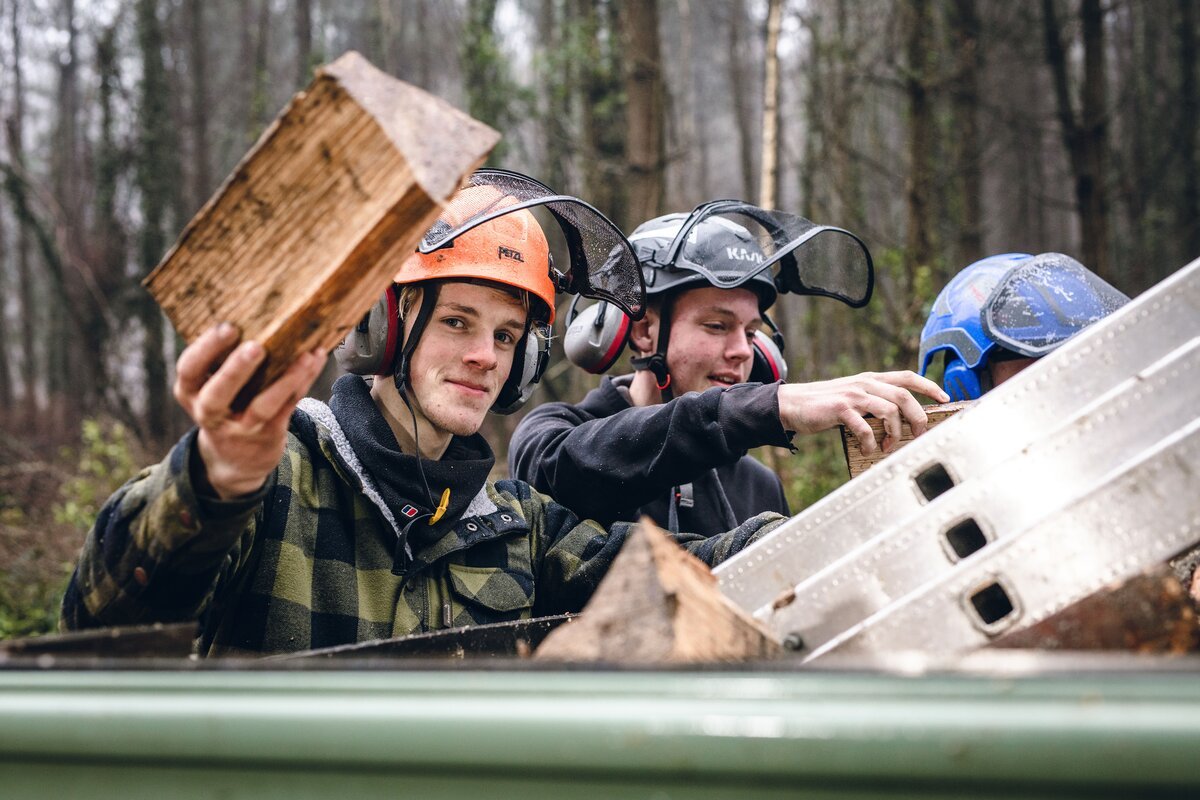 Course details
Dates & Location

September 2023

Duration

1 year full-time

3 days per week
Entry Requirements
Either:
You'll need to have achieved 1 or more GCSEs between grade 2-1 (previous grade structure E-G)
Successful completion of the Rural Pathways programme and a strong interest in forestry and arboriculture
Successful completion of a Level 1 course from another area
Mature students without the above requirements will be considered.
Facilities
With over 800 hectares of land on-site, you'll certainly be in the right environment to develop your skills. The department has the latest equipment for you to use on your courses. You'll be able to work with a range of tractors, a wood miser saw mill and a range of wood chippers. We've got areas of farmed land, hedgerows, ponds, streams and woodland for you to explore. We have fantastic links with land owners and estates in the local area which means you'll be able to gain full practical experience and knowledge of the tree-based sector.
Future Opportunities
By completing this course, you'll be able to go on to complete a Level 2 in Forestry and Arboriculture or into employment as an Estate Worker or Grounds Maintenance Assistant.
Ready to take the next step?