Level 1
COURSE OUTLINE
This is a fantastic, varied and exciting introductory course, ideal for those with an interest in farming who would like to gain further experience in agriculture. You will learn practical skills and agricultural theory, working on our college farm as well as visiting other farms for a variety of farming methods.
COURSE CONTENT
You can look forward to a varied programme of modules including:
Farm animal movement
Farm animal health and welfare
Introduction to farm animal husbandry
Introduction to health & safety
Tractor operations.
Duration:

2 years part-time

1 day per week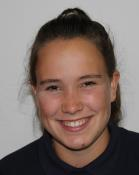 I am from a non-farming background, but have worked with horses for many years. I had the opportunity to work at a local farm during lambing season. I found it so interesting and exciting that I decided I wanted to learn more and broaden my knowledge of agriculture.

I love how practical our lessons are. We are able to be involved in a wide variety of different activities ranging from driving tractors to herding sheep on the South Downs. Our tutors are very encouraging and always help us to achieve our full potential. We have small class sizes which enable us to have lots of fun and learn at the same time!

For years 12 and 13 I aim to carry on at Plumpton College full time studying Level 3 Agriculture. At the moment I'm interested in going to University and sheep farming, but one of the amazing things about agriculture is how many different career options there are so my plans could change. One thing is for certain, and that is that coming to Plumpton College has made me 100% sure that I want a career in agriculture.
Facilities
Come and discover our excellent agriculture facilities at Plumpton - set in the backdrop of the beautiful South Downs. You'll find the latest state of the art equipment plus all the different types of farmland for you to experience here at Plumpton.
Lots of space for you to work in
Our 780-hectare commercial farming estate gives you the opportunity to experience different livestock and arable farming.
The latest equipment for you to discover
We've got a modern 300 cow dairy unit complete with 36:36 Herringbone milking parlour where you'll gain hands-on experience.
An extensive range of livestock for you to experience
You'll get to work with our Sussex beef cattle, sow pig unit plus our extensively managed flock of 550 sheep.
The perfect environment for you to study
You'll enjoy practical lessons where you'll gain hands-on farming experience in our modern classrooms and farming sites.
Future Opportunities
By completing this course you will be able to go on to:
Level 2 or 3 Agriculture – full time or traineeship or
Level 2 or 3 Land-based Technology (Agricultural Machinery).
Future careers opportunities include General farm worker, Stockperson, Shepherd, Agricultural Contractor and a variety of jobs within the land-based sector.
Talk to us
Not quite ready to apply yet? We are happy to discuss courses and help you find the perfect fit.