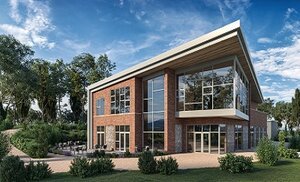 What is the Strategic Development Fund?
Plumpton College is delighted to be selected by the Department of Education, as a strategic development fund pilot site as part of a consortia of colleges in Sussex.
The project will enable the development of green technologies and skills for land management and food production, with an aim to transition to zero carbon and increased sustainability.
The project:
The project will look to develop a new technical curriculum focusing on higher technical qualifications and resources which are applicable to the wider land management, agriculture, horticulture, viticulture and marine environment sectors.
Why is this important?
Nationally skills in land management, horticulture, agriculture, viticulture are in critically short supply. Plumpton College will work with its existing 2000 employers, Farming and Rural Issues Group South East, National Farmers Union, Agriculture and Horticulture Development Board (National Levy Board) and the recently introduced Government supported Institute for Agriculture and Horticulture to ensure a new curriculum is developed and aligned to industry sector needs.With a £9m Agri-Food investment programme, a recently opened Centre of Horticulture excellence at One Garden Brighton and a £1.5m investment in the College's Vet Nursing provision, Plumpton College is well placed to lead on these new curriculum developments.
Find out more
Greener Sussex
---
The Government funded Skills Accelerator Programmes was introduced in April 2021 to secure a more rapid supply of skills to the sectors in need.
Greener Sussex is a Department of Education 'Skills Development Fund' initiative for Sussex, designed to begin building the local collaborations between colleges and employers with the aim of responding to local employment needs and trends in the green economy. You can read more about the consortia and other parts of the Greener Sussex project.
Project Outputs
Land management strategies and practices for the Government's new Environmental Land Management Schemes (ELMS)
Agriculture production technologies to increase productivity and enrvironmental sustainability
Horticulture technologies to increase productivity and environmental sustainability
Technologies for the rapidly developing viticulture sector to ensure future expansion is environmentally sustainable
Evaluation of the technologies deployed for land management and their impacts on the freshwater and marine environment and ecosystems, including awareness raising collateral concerning species impact and kelp restoration and on Co2 sequestration flows.