19 September 2017 10:03 - 10:03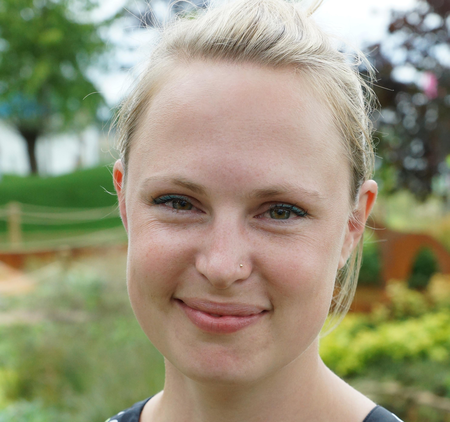 Why did you choose this course?
I chose this course because I wasn't sure what I wanted to do afterwards and horticulture covers a wide breadth of disciplines, from scientific research, food production, amenity horticulture and design. It was also an obvious choice as Plumpton College at Stanmer is right on my doorstep.
What did you enjoy most about the course?
As a "mature" student I loved being back in a learning environment and found many of the modules interesting. I also really enjoyed working alongside my fellow students, it was a great group of people who worked together and supported each other as well as having a laugh.
How has your career developed?
As part of my course I chose a paid placement at Jack Dunckley's nursery in Henfield that also has a design studio. I had really enjoyed the design module of my course and hoped to find out more.
As part of my final year investigative project I decided to create a show garden for RHS Hampton Court Flower Show, this was completed with students in my year and with support from tutors. Our design was accepted by the RHS and after building the garden we were awarded a coveted silver medal.
In March I began a new job as Design Assistant at Jack Dunckley's. They had been impressed with my work during my work experience module, something I would never have done without this course!
I now work for Jack using computer software to design gardens and manage a team of landscapers.
Future plans?
I've still got a huge amount to learn but in the future I'd love to work as a freelance designer. I'd also love to have another go at an RHS show, I'm a glutton for punishment!