19 September 2017 10:03 - 10:03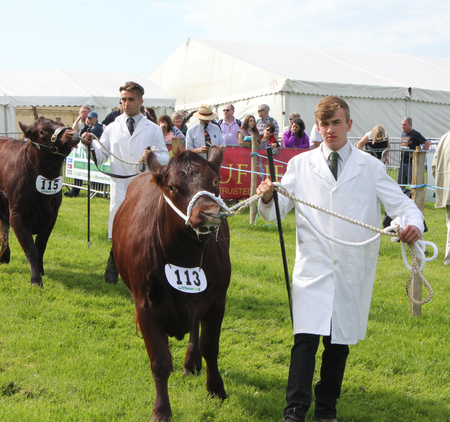 Why did you choose this course?
I have always had an interest in agriculture, and have been working part time on a farm. The reason I chose to study the level 2 diploma in agriculture was because I wanted to extend my knowledge and gain a recognised qualification to help me progress in the farming industry.
What did you enjoy most about the course?
This year I've really enjoyed practical work, being outside, getting my hands dirty working with both the teaching and farm team on the College Farm. I have been involved with livestock showing team attending both Heathfield and South of England shows. I have also learnt to shear a sheep, to a commercial standard which was one of my goals from the start of the course.
I was also awarded the Best Practical Agricultural Student this year.
How has your career developed?
I am planning to progress with my studies on to a level 3 apprenticeship in agriculture. This qualification will allow me to work and learn at the same time, building on my skills.
Who know where I will be in a few years, but I know I will be farming!
Future plans?
Looking forward to continuing my studies and tackling whatever is put in my path.