Here you'll find all the information you need to get set up for studying at Plumpton College.
On this page you can find:
For information on the following topics, we have separate pages with more detail:
Plumpton College Student Enrolment Journey
You will be sent a link over the summer to enrol if you have applied. We are staggering these invites so please don't worry if you have not received one. Returning Students who are continuing on their 2 or 3 year programme, your enrolment will be processed over the summer. Please look out for your confirmation email.
Please don't hesitate to call us 01273 890 454 or email us if you are experiencing any difficulty enrolling online. We are here to help you.
Course Equipment List
Please view the above PDF guide on what equipment you may need for your chosen course. You can order select items online via our clothing partner, the LA Clothing Shop.
When buying any college clothing, once items are added to your basket, there will be the option to add a FREE Plumpton College polo shirt.
Your Timetable And Lessons
Week commencing 6th September will be your induction week. Term starts the week commencing 13th `september. The days of the week for your normal weekly timetable will be sent out to you at the end of August and will clearly set out your college days. Your timetable setting out specific lessons on these days will be given to you during your induction.
What time do we need to be in college?
The college day runs from 9:15am to 4:15 pm
Family and Guardian Guide to Microsoft Teams
FOR YEAR ROUND PROGRAMMES YOU CAN ACCESS PROPORTAL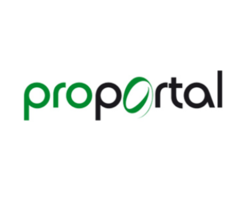 We use Proportal to log student behaviour, successes, targets and course information.
Your username will be your student reference and your password will be your date of birth in the format – ddmmyyyy.
'Notice Board' hosts recent announcements and alerts
'Markbook' displays course updates and unit completion information
'Smart Targets' shows recent targets set in tutor reviews
'My Comments' shows tutor comments for the student to review
'My Attendance & Punctuality' shows a percentage overview of our attendance reports
'Upcoming Meetings' shows the latest alerts from the 'Meetings and Comments' tab
'My Learning Diary' shows the student's recent entries to the 'Learner ILP' tab
'Grade View' All of your grades and tutorial records can be accessed through Proportal.