Induction For New Students
Welcome to your new year at Plumpton College!
Here you'll find all the information you need to get set up for studying at Plumpton College.
On this page you can find:
For information on the following topics, we have separate pages with more detail:
Plumpton College Student Enrolment Journey
Once you have accepted your offer to Plumpton College, you will be contacted over the summer period to enrol. This will come to you electronically. We are staggering this by course, so please don't worry if you have not received one.
Please don't hesitate to call us on 01273 890 454 or email us if you are experiencing any difficulty enrolling online. We are here to help you. You are also welcome to pop into the college over the summer for some help completing the form. If you would like to do this please contact our student records team to book an appointment.
Course Equipment List
Please view the above PDF guide on what equipment you may need for your chosen course. You can order select items online via our clothing partner, the LA Clothing Shop.
If you already have some of these items, there is no need to repurchase unless stated. Equally if you are able to source an item at a cheaper price from a different supplier, please do so.
Your Timetable And Lessons
You can find our term times here. The days of the week for your normal weekly timetable will be sent out to you on 31st August and will clearly set out your college days. Your timetable setting out specific lessons on these days will be given to you during your induction.
Microsoft Teams Informational Videos
Please watch the informational videos below for more help and guidance on Microsoft Teams.
Family and Guardian Guide to Microsoft Teams
For Full Time study, students can access Proportal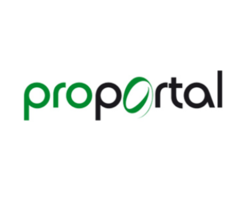 We use Proportal to log student behaviour, successes, targets and course information.
Your username will be your student reference and your password will be your date of birth in the format – ddmmyyyy.
'Notice Board' hosts recent announcements and alerts
'Markbook' displays course updates and unit completion information
'Smart Targets' shows recent targets set in tutor reviews
'My Comments' shows tutor comments for the student to review
'My Attendance & Punctuality' shows a percentage overview of our attendance reports
'Upcoming Meetings' shows the latest alerts from the 'Meetings and Comments' tab
'My Learning Diary' shows the student's recent entries to the 'Learner ILP' tab
'Grade View' All of your grades and tutorial records can be accessed through Proportal.