INCLUSIVE LEARNING AND DEVELOPMENT
At Plumpton College, we pride ourselves on being inclusive.
The Inclusive Learning and Development Team is committed to including and supporting you to access all available opportunities and to have a positive learning experience. Whatever learning difficulty, disability and/or medical condition you have, we offer personalised support centred on you.
We are here to help and guide you, monitor your progress and work with you to achieve your goal.
I would like to thank everyone working with my daughter for the wonderful support they have given her and for making sure she settles well into college. Their help and support have really made a positive difference and she is much happier now and actually enjoys college!"
We Can Support Learners With
Dyslexia, dyscalculia, and dyspraxia
Sensory impairment
Autism Spectrum Conditions
Mental health difficulties
Attention Deficit Hyperactivity Disorder (ADHD)
English and Maths development
We can also support other specific learning difficulties. Please contact the team for more information if you have any concerns. You can let us know about a learning difficulty or disability on your application form or at interview.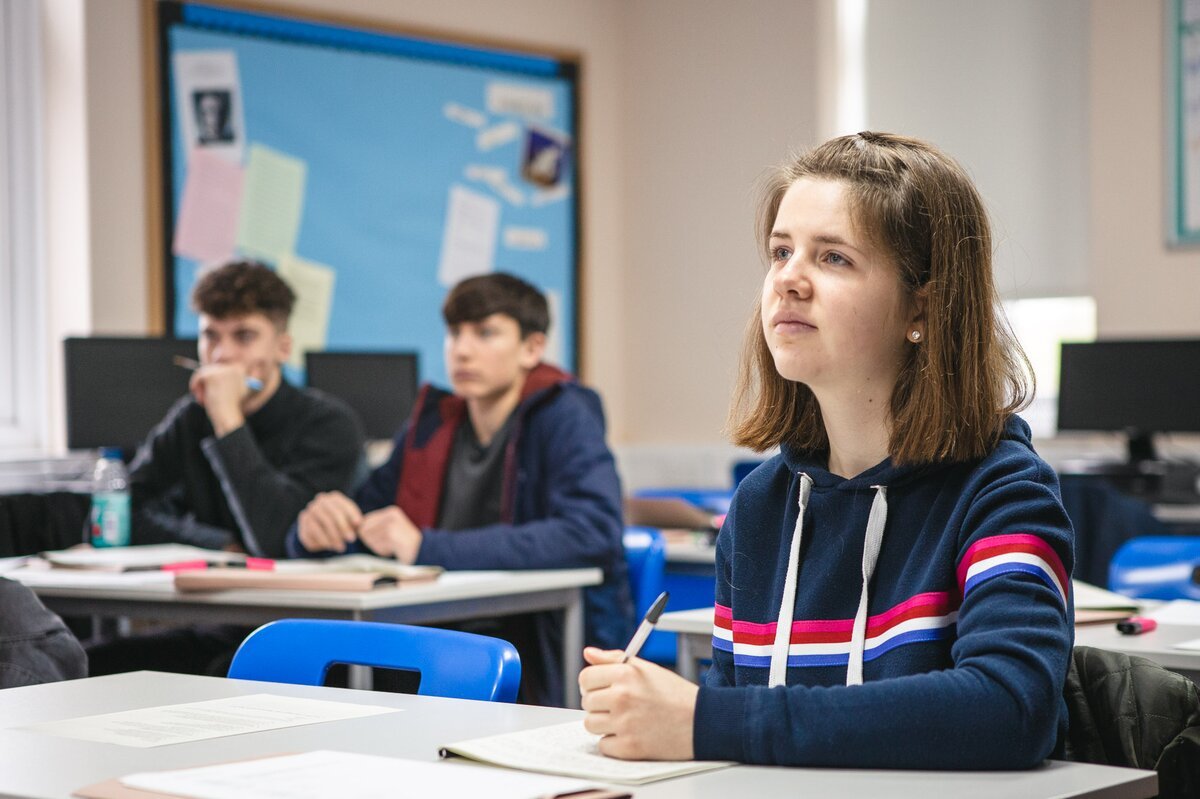 The learning support team at Plumpton College has been amazing, they have great taster days and it was nice to make friends. The extra provision day for students who need some extra help are also really fun and it's nice to feel accepted here!
What Types of Support Do We Offer?
Within the team we have experienced and qualified learning support assistants, teachers, key learning mentors, communicators and assessors who are committed to offering the support you need. This could be any of the following:
Attend Year 11 EHCP Annual Reviews at school
Support you, where applicable, with transition and organise individual tours of the college
Make arrangements to support you through the application, interview and enrolment process
Meet with you to discuss your needs and complete a Support Plan
Liaise on a regular basis with teaching staff to share the relevant information and provide updates regarding your support
Arrange and attend EHCP Annual Reviews
Review the support you receive on a regular basis
Discuss and agree any changes that will be made to your support with you
Promote your independence
Support your achievement and progression
Act in an inclusive and person-centred way at all times.
Lunch Club
Drop-in lunchtime support for coursework
Personal development in Healthy Living, Employability, Resilience and Study Skills
Social Communication groups
Key Learning Mentors
Outreach Programme
This is a new programme to support young people - aged 16 to 19 or 16 to 25 with an EHCP - who are not currently in education, employment or training to transition into full-time education. The programme and timetable will be adapted to meet the young person's interests and needs.
For further information on the outreach programme, please contact Linda MacDonald at: Linda.MacDonald@plumpton.ac.uk
Who can I contact?
Contact the team relevant to the support you require.
CATHERINE HERNANDEZ
Head of Inclusive Learning and Development
catherine.hernandez@plumpton.ac.uk
DEREEN TAYLOR
Inclusive Learning and Development Lead – Curriculum Focus
Linda MacDonald
Inclusive Learning and Development Lead – EHCP Focus
Linda.MacDonald@plumpton.ac.uk
Charlotte Tushaw
Inclusive Learning and Development Lead – Apprentices and HE Focus
I'm doing an apprenticeship, training Medical Detection dogs. It's my dream job, but something I thought was beyond my reach. I did Animal Management at Plumpton, and was supported amazingly by the Learning Support department, who made everything seem more achievable for me."
Covid-19 FAQ's for SEND Students
Will support differ during the Coronavirus pandemic?
Support will continue, both in class and online. We have put together plans to ensure you are still able to access the support you require both on campus and during your remote lessons. We remain as committed to supporting you as ever.
What about practical lessons?
These will continue as usual. You will need to keep face coverings on during practical lessons if we cannot ensure social distancing. That also applies to practical lessons outside if we cannot maintain a safe social distance.
What if I cannot wear a face covering?
You may be entitled to an exemption if you are unable to wear a mask. You can discuss this with your tutor.
Will I be able to use a computer at college?
There will be no shared desktop computers at Plumpton. We recommend, therefore, that you use your own device at college. All modern mobiles, tablets, Chromebooks and laptops will be compatible with the systems we use at college. However, for the best experience, we recommend a modern Windows 10 laptop. To engage in learning activities, you will also need a headset and microphone.
What if I don't have a suitable device?
We recognise that not all of our students will have access to a laptop or device. If you meet certain criteria, we will be able to supply a laptop from our loan pool or purchase a device via our bursary scheme. If you are able and wish to buy a laptop, the IT team can give you advice on suitable devices and they have partnered with Dell to offer students discounts of up to 20% on a range of Dell products.
The college will supply the Office 365 package free for up to 5 devices that you own. This package comprises of: Word, Excel, PowerPoint, Teams. You can install this on your laptop or smart device. You also have the option of obtaining a free copy of Windows 10 Education from plumpton.onthehub.com.
What if I need specialist or assistive technology?
Modern devices have a range of accessibility options and Microsoft Teams is particularly accessible. We can help you find out and explore how to use these. However, if there is a requirement for specialist software or hardware to help you with your digital studies, you can contact helpdesksupport@plumpton.ac.uk for advice.
Will Annual Reviews still take place at college?
For the safety of all staff and students, all meetings should take place virtually wherever possible. We therefore anticipate that all Annual Reviews will take place via Microsoft Teams or by phone, unless you request otherwise. We will therefore be contacting you to agree a date and time that is convenient to you.
If you need the support of a CSW for the Annual Review, please let us know when we contact you.
Will Lunch Club continue to take place each lunchtime?
We are able to provide a quiet, Covid-safe environment at lunchtime for those students who have been identified as requiring a safe space. This will be by invitation only to ensure that social distancing measures can be maintained.
What about Structured Support?
This will be held between 12 and 1.30pm every day in MBF13 for support with coursework, personal organisation, Maths and English. There will also be opportunities for virtual lunchtime support, if you are unable to attend in person.
Are there any resources that might help my child at the present time?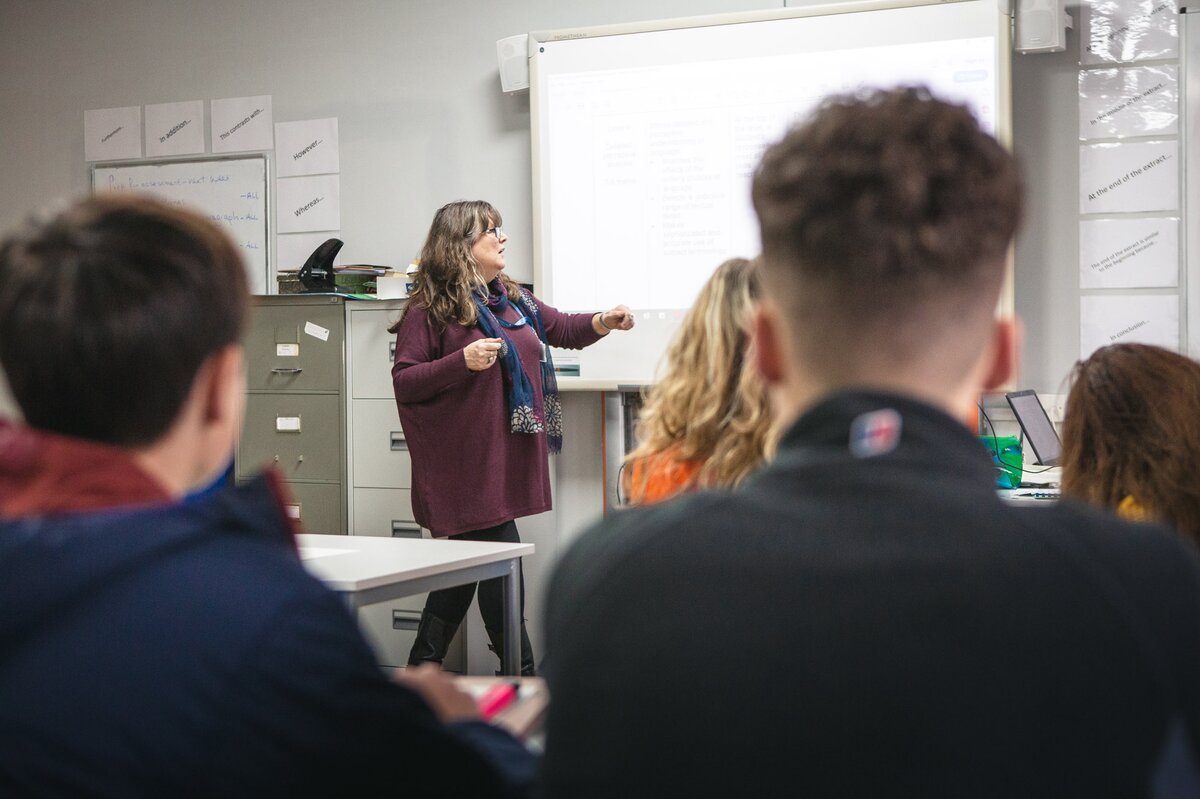 The Local Offer in Sussex
The Local Offer gives children and young people aged 0-25 years, with special educational needs or disabilities, and their families, information about what support services the local authority think will be available in their local area.
16-19 Tuition Fund Statement for disrupted learning
The purpose of this statement is to set out how Plumpton College is planning to utilise its 16 to 19 tuition fund allocation to support learners who may have had their learning disrupted by the COVID-19 pandemic.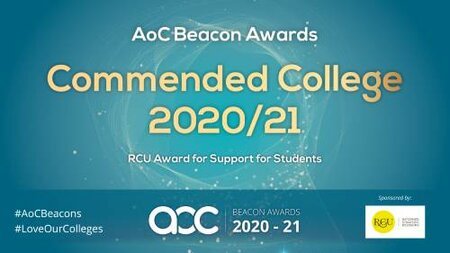 AOC Beacon Award
Plumpton College commended for 'Support for Students' 2020/21
- AoC Beacon Awards