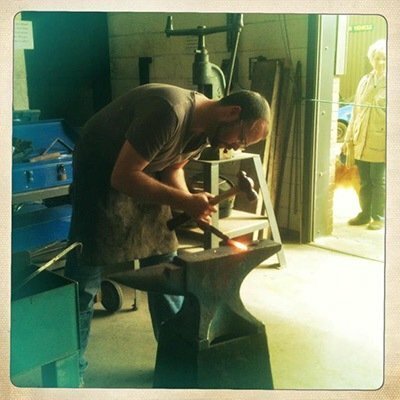 Steve Wilson, blacksmithing student who completed in 2014 has just taken over as resident blacksmith in the historic forge at Mawnan smith in Cornwall.
The forge is over 500 years old and the village attracts visitors from all over the world. He will open for business on the 1st of Feb. 2015.
Steve left Plumpton with a distinction at level 3 and an award of competence from the worshipful company of blacksmiths.